Radancy Talent Acquisition Cloud
Join your peers who are now benefitting from data-driven insights and AI to optimize the entire candidate journey through the Radancy Talent Acquisition Cloud.
And, see for yourself the results that come with it.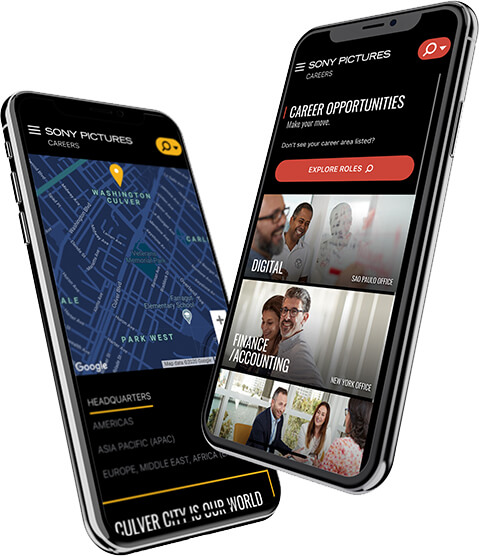 Healthcare

Healthcare organization with 49K+ employees in 14 countries.

Retail

Retail convenience chain with 75K+ stores in 19 countries.

Food & Beverage

Beverage company with 125+ brands and 28K+ employees.
Non-Profit Healthcare

Non-Profit healthcare system with 55K+ employees in 28 US states.

CPG

Global consumer packaged goods company with 400+ brands in 190+ countries.

Transportation

Transportation services employer with 9500+ branches and 10K+ employees.
Technology

Global technology services employer with 130K+ employees.

Logistics

Global package delivery company with 500K employees.

Biopharma

Biopharma company with 50K+ employees in 70+ countries.
Maximize Your Outcomes
Time-to-Fill

40-75% reduction in time-to-fill by helping you recapture productivity.

Cost-Per-Hire

75% reduction in cost-per-hire by helping you save money.

Sample results from Radancy customers.

Applications

124% increase in applications to drive talent supply without increasing budget.
Career Site
A branded career site that gets smarter with each candidate interaction, leveraging the connected intelligence of the Radancy Talent Acquisition Cloud.
Programmatic AdTech
Leverage enriched network data signals and machine learning to deliver performance-based campaign strategies across all channels.
We'll help you automatically connect with the right talent at the right time to maximize results.
CRM
Leverage targeted audience data, AI and automation to help you effectively identify and engage talent, allowing your recruiters to spend more time with people, not technology.