Mike Newell
President, North America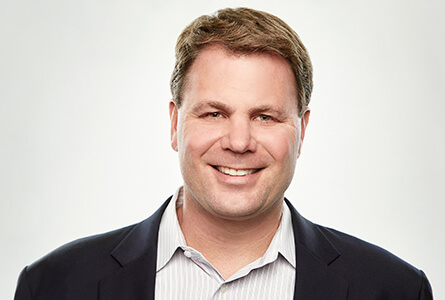 An integral member of Radancy's leadership team, Mike Newell receives high marks for driving innovation and helping his colleagues collaborate to produce exemplary outcomes for clients. Having held positions in Account Services and New Business, Mike's hands-on experience makes him the ideal executive to lead client acquisition, strategy and retention. He possesses the firsthand knowledge of what customers and prospects need from Radancy and how to ensure the firm satisfies those expectations.
As President, North America, Mike oversees client development. In this capacity, he has driven customer retention and satisfaction rates in excess of 98%. Mike joined the organization in 1999 through an acquisition and has been promoted from within. Most recently, he was Executive Vice President, Client & New Business Development for North America. Before that, he held the role of Vice President, Business Development for the Western Region before moving into Client Development as Senior Vice President.
Mike graduated from Randolph-Macon College in Virginia with a B.A. degree in psychology.
Solutions you can count on. Perspective you need. And a commitment to results you deserve.
Connect with Us