Dennis Parrington
Chief Technology Officer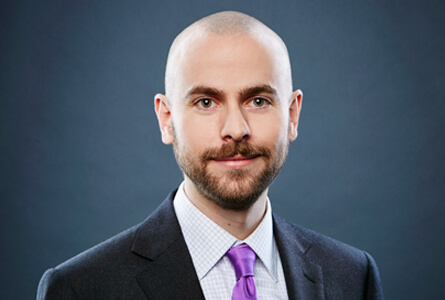 As Chief Technology Officer, Dennis Parrington directs all product technology operations, including the maintenance and enhancement of the Radancy Talent Acquisition Cloud. Reporting to Dennis is a dedicated team of software developers, QA engineers, infrastructure engineers, product managers and program managers.
Responsible for starting the first product development group at Radancy, Dennis oversaw the early growth and development of the company's product suite, including Pathways and our cloud-based platform. He has helped Radancy transition into a technology company by formalizing its product operations, improving all aspects of the software development life cycle and delivering continuous updates from the product roadmap.
A boomerang employee, Dennis previously worked at Dow Jones, where he was Director of Technology for FINS.com, part of the WSJ Digital Network. There, he managed the onshore and offshore development teams and was responsible for all technical operations of the site.
A graduate of the Johns Hopkins University in Baltimore, Dennis holds a B.A. in Psychology, with minors in Computer Science and Entrepreneurship and Management. He completed his M.S. in Technology Management at Columbia University in New York City.
Solutions you can count on. Perspective you need. And a commitment to results you deserve.
Connect with Us