Courtney Saunders
Executive Vice President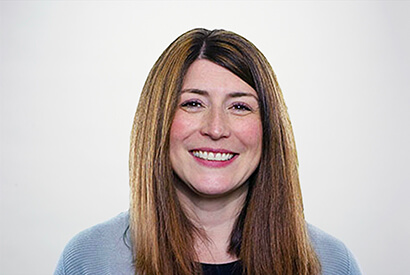 As Executive Vice President, Courtney leads Radancy's global Programmatic and Analytics Solutions delivery teams. She is responsible for the strategic direction and deployment of our offering and capabilities to achieve client and business objectives, and partners with product and service teams on defining best practices and the growth of our offerings.
Based in Atlanta, Courtney joined Radancy in 1998 and has held several leadership roles in the Client Development and Digital departments. Her breadth of experience uniquely enables her to understand the strategic needs of our customers, and how to meet those needs though the seamless delivery of our offering. Before her promotion in 2021 to her current position, she served as a Senior Vice President for the South Atlantic region, where she was responsible for customer satisfaction and retention, agency operations and staff development. Courtney continues to serve as a trusted adviser to key clients to promote partnership. Prior roles included Digital Strategist, VP of Client Strategy, and VP of the Digital Strategist team.
Courtney holds a B.A. in Advertising & Communications, with a minor in Business Administration from Elon University.
Solutions you can count on. Perspective you need. And a commitment to results you deserve.
Connect with Us