Employee Referral Benchmark Report 2022
The industry's leading benchmark study on the state of employee referrals.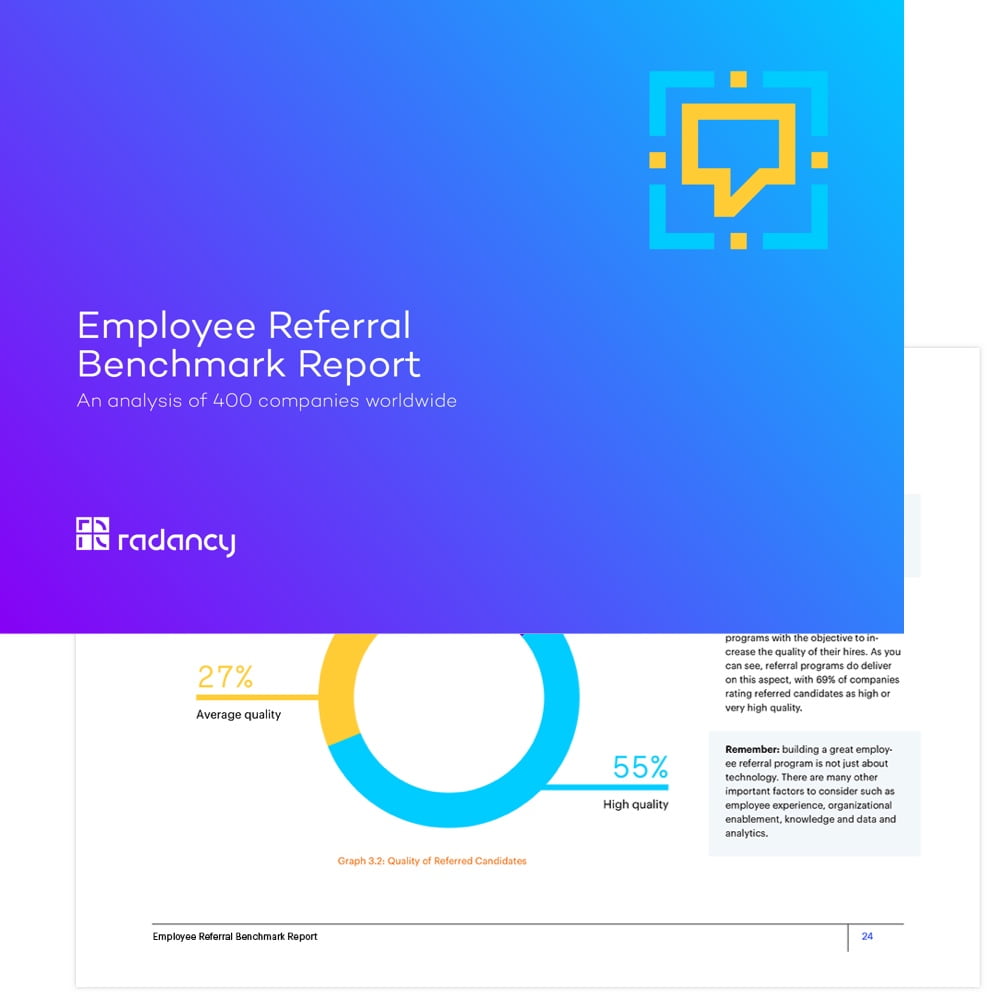 For many companies, employee referrals are an integral part of their recruiting strategy. We collected data from 400 companies, and, in the following report, we provide you the answers to our most common questions:
How does my employee referral program compare to others?
What rewards bring in the most referrals?
What referral hire rate can we expect?
How can we use employee referrals as a scalable and measurable success strategy?