Radancy Talent Acquisition Cloud
Stand out and engage to find in-demand early talent faster – with one partner.
Make meaningful connections with early talent using best-in-class tools for managing both virtual and in-person events, including campus recruiting software that lets you screen, interview and hire.  
Screen and interview hundreds of qualified candidates in hours instead of days with timed interviews, knock-out registration questions and automated email workflows that save recruiting teams time and automate many manual steps in the traditional hiring process.  
Learn more about how our comprehensive, AI-driven, end-to-end global SaaS platform is designed to help you maximize ROI, reduce cost and hire qualified talent faster.  
Request a demo now.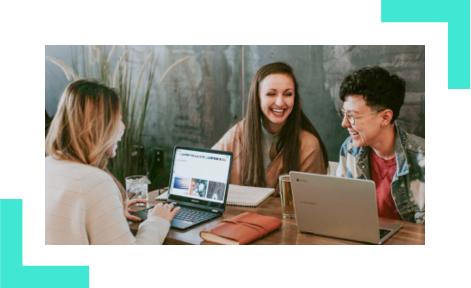 We Help Customers Like These Maximize Their ROI.
Technology

Global technology services employer with 130K+ employees.

Logistics

Global package delivery company with 500K employees.

Biopharma

Biopharma company with 50K+ employees in 70+ countries.
Non-Profit Healthcare

Non-Profit healthcare system with 55K+ employees in 28 US states.

CPG

Global consumer packaged goods company with 400+ brands in 190+ countries.

Transportation

Transportation services employer with 9500+ branches and 10K+ employees.
Healthcare

Healthcare organization with 49K+ employees in 14 countries.

Retail

Retail convenience chain with 75K+ stores in 19 countries.

Food & Beverage

Beverage company with 125+ brands and 28K+ employees.