Primark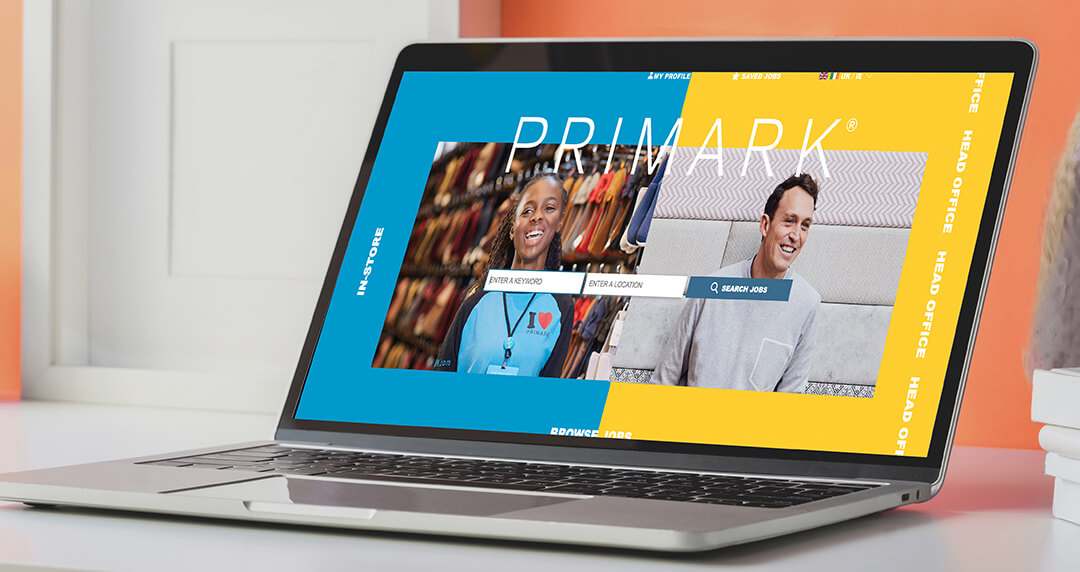 The Challenge
Known for its affordable, stylish, fast-fashion, Primark has strong brand presence in the UK. However, the careers section of Primark's commercial site had been largely ignored and was struggling to deliver the experience candidates expected. Content was generic and lacked relevance, featured poor design, and had a poor search function. The mobile site was also inadequate. And with the company growing significantly across Europe and America, all this needed to change.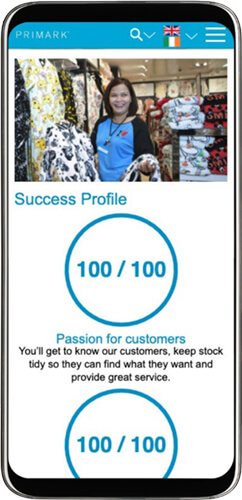 The Solution
Primark engaged Radancy to create 13 global site experiences in nine languages, each delivering the core EVP, a tailored local experience with related content mapped to geographies, roles and perceived and learned candidate skills and interests. To reduce the volume of Retail Assistant applications, we created advanced job descriptions that visually elevated content and helped candidates self-select out of the application process. Radancy also successfully launched buying and merchandising campaigns, a key area of focus for Primark, in which a landing page was created to attract the right people to Primark's head office in Dublin.
Finally, we developed a Candidate Zone, born out of data that visitors were returning to the site after application looking for information for assessments and interviews. The Candidate Zone greeted return users with a message enticing them to explore the hub. This enhanced the user experience, supported their application and continually built return users' knowledge of the company.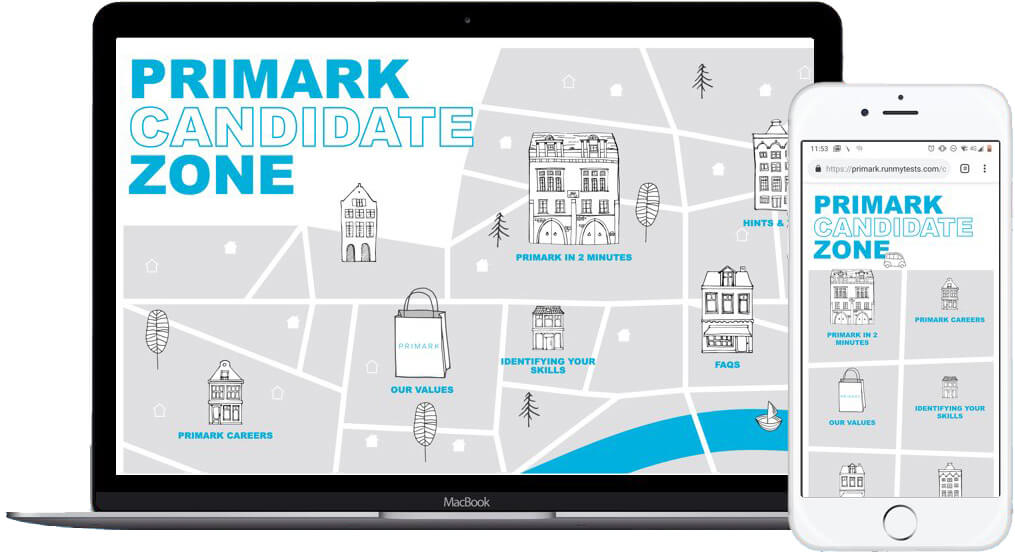 The Results
1.12M Completed applications – up 34% year over year
987 Jobs on average listed per day
6.7M Annual visits
3.6M Apply clicks
500K Monthly page views
6.1M Organic Traffic
Improved SEO visibility
Solutions you can count on. Perspective you need. And a commitment to results you deserve.
Connect with Us