How FitX Implemented a Digital Referral Program and Is Skyrocketing Its Recruitment Success Thanks to Radancy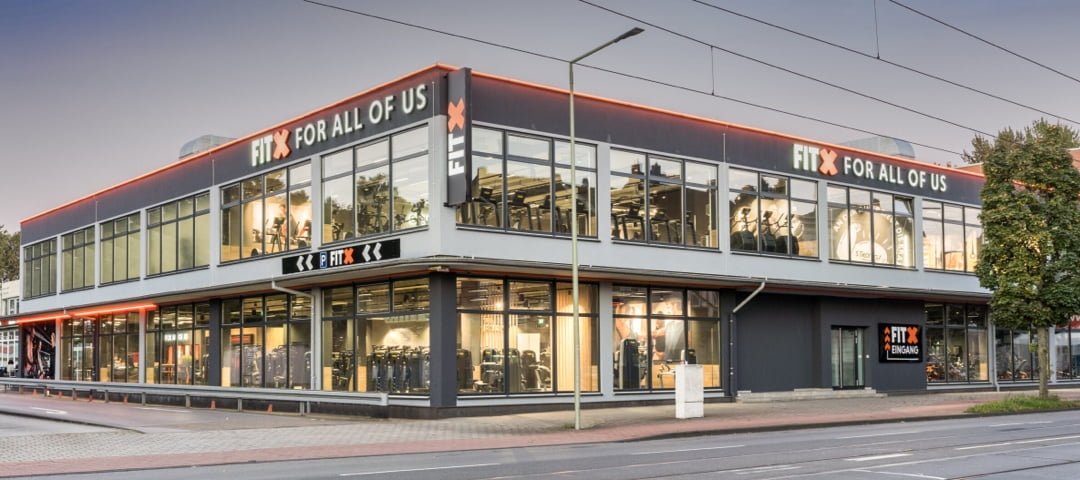 The Challenge
FitX is Germany's second largest gym provider, with almost 100 fitness studios across the country. The company employs a total of 3,000 people, with 2,700 of them working in its branches. Recruiting at FitX can be a challenge because of the variety of roles and the decentralized process. Individual branches operate autonomously, which means the HR department has very limited, if any, control over uniform recruitment strategies. FitX faced additional recruitment challenges due to the COVID-19 pandemic and the competitive job market. FitX made previous hires based on referrals, but there was no clear strategy, so the actual success could not be measured and employees were not rewarded for their efforts.
"We divided the rollout into different phases in order to ensure touchpoints for our colleagues through ongoing communication. We still run small campaigns at regular intervals to keep reminding people about the program and motivate our Talent Scouts."
The Solution
The fitness industry is known for its tight-knit network of experts. FitX recognized the great potential in this and wanted to tap into their employees' existing networks to reach new talent more quickly. The company decided to leverage our Radancy Talent Acquisition Cloud and implement Employee Referrals to target passive candidates. There were a few things that FitX had to consider in its recruiting strategy, including the decentralized nature of hiring and creating a comprehensive and uniform communication strategy. The team held kick-off events directly in the studios and at the administrative locations to communicate the launch of Employee Referrals. Additionally, promotional collateral and information on the tool's functions were distributed throughout the branches.
Shortly after the launch, FitX introduced the reward shop in its employee referral program to provide further incentives for referrals with non-cash rewards. The company also came up with a unique concept for Talent Scouts in short-term employment. To avoid making the employees pay extra taxes due to the additional earnings, they received "free shifts" instead of a monetary bonus for a successful referral – allowing them to work fewer hours to get to their $450 bonus, without any downsides.
Number of registered Talent Scouts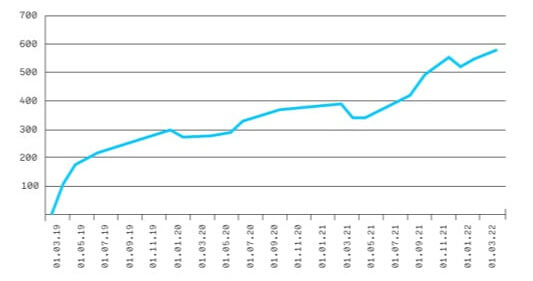 Shares over time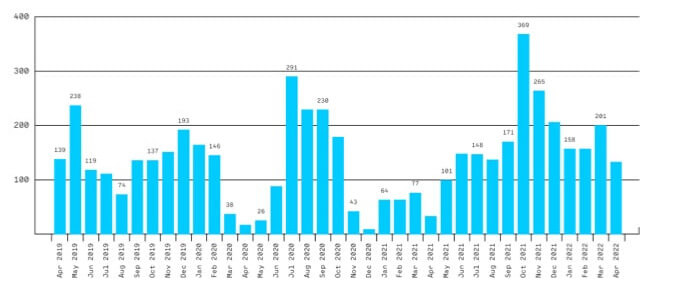 The Results
Just eight weeks after the introduction of Employee Referrals in April 2019, the first recruitment took place, and the numbers have been increasing continuously since then. Three years after their implementation, FitX reports that referral candidates are usually a better fit for the company because they already have an idea of what to expect and are an excellent addition to the team and company culture.
10% of all new positions filled using Radancy's Employee Referrals

17% of all referred candidates are hired

Nearly 5,200 shares of vacancies
Solutions you can count on. Perspective you need. And a commitment to results you deserve.
Connect with Us