Coca-Cola Europacific Partners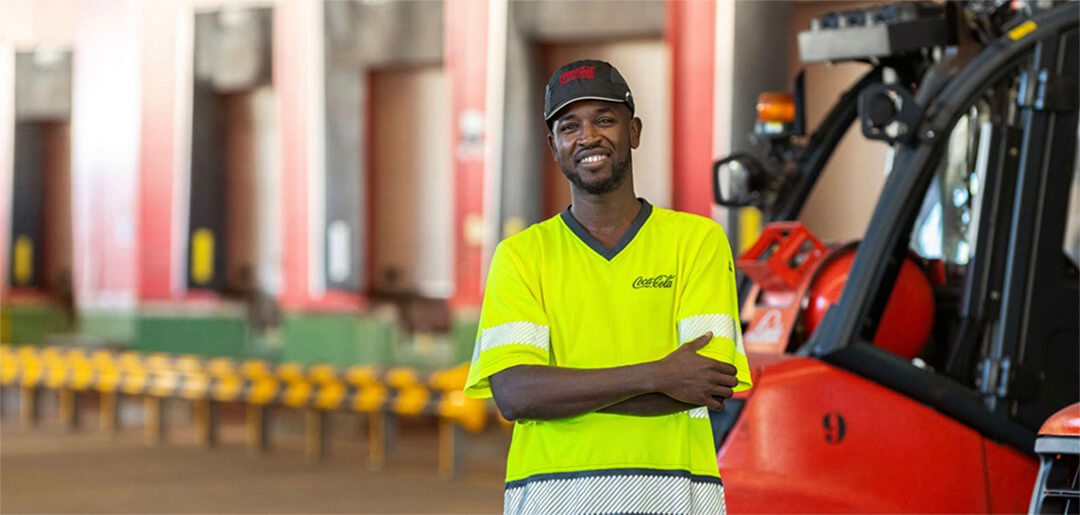 The Challenge
Coca-Cola Europacific Partners (CCEP) faced some pretty significant challenges, starting with their name. Most people assume they are The Coca-Cola Company, while they are closely aligned from a business perspective – particularly when it comes to products and consumer marketing – they are different companies.
We needed to create solutions for two major tasks:
Differentiate Coca-Cola Europacific Partners (CCEP) from The Coca-Cola Company and position CCEP as an employer of choice.
Improve the candidate experience by consolidating nine career sites into one.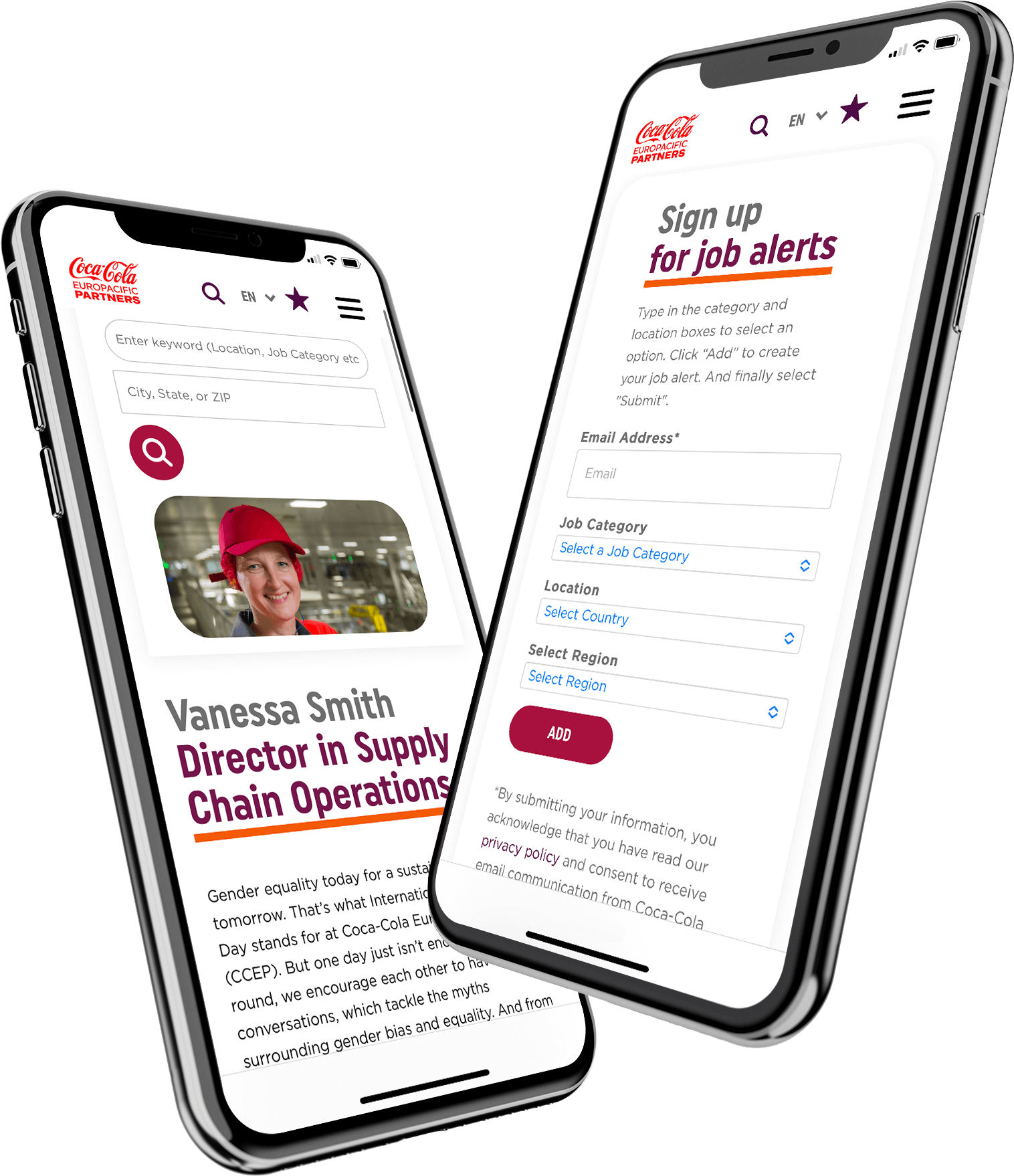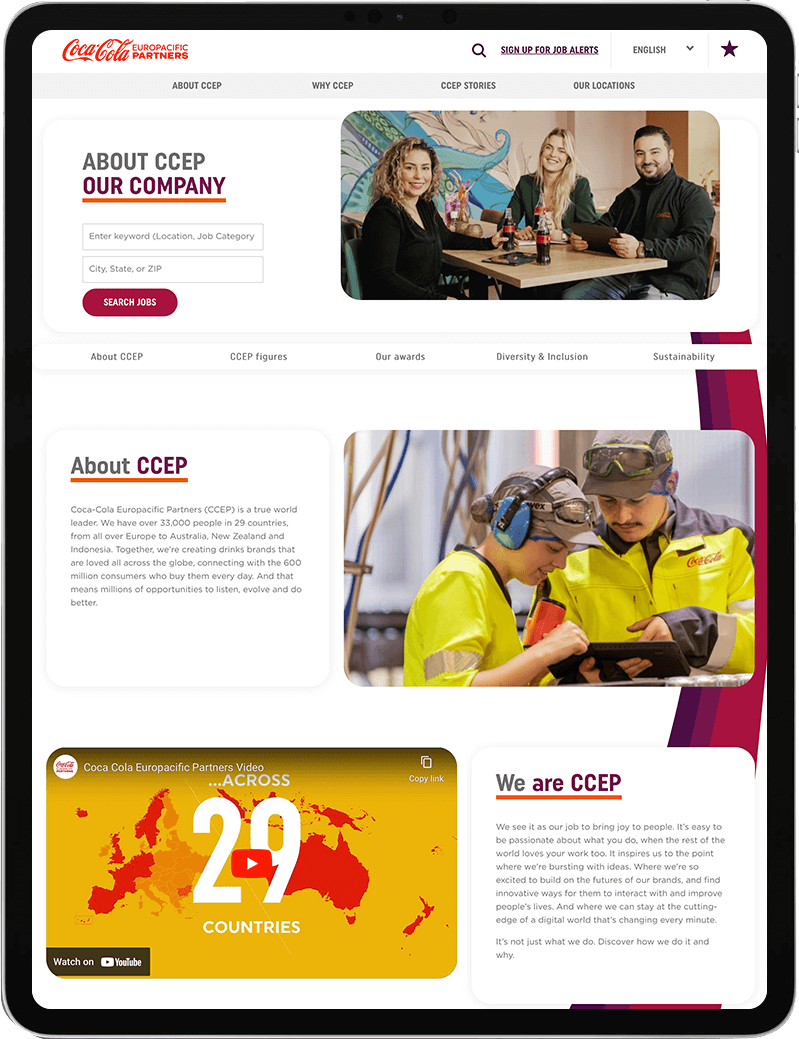 The Solution
To begin tackling CCEP's hiring needs, Radancy started with the online candidate experience. We used a multiphase approach to launch a single career site that would distinguish CCEP's new employer brand and improve the user experience. While the site experience was also enhanced with interactive maps, job alert signups, related content and the ability for candidates to save jobs. Phase two of the project saw the new brand color scheme incorporated into the site to differentiate CCEP from The Coca-Cola Company. In the third and final phase, we analyzed UX through the use of heatmaps, these insights helped us optimize the online and mobile sites to provide the best experience.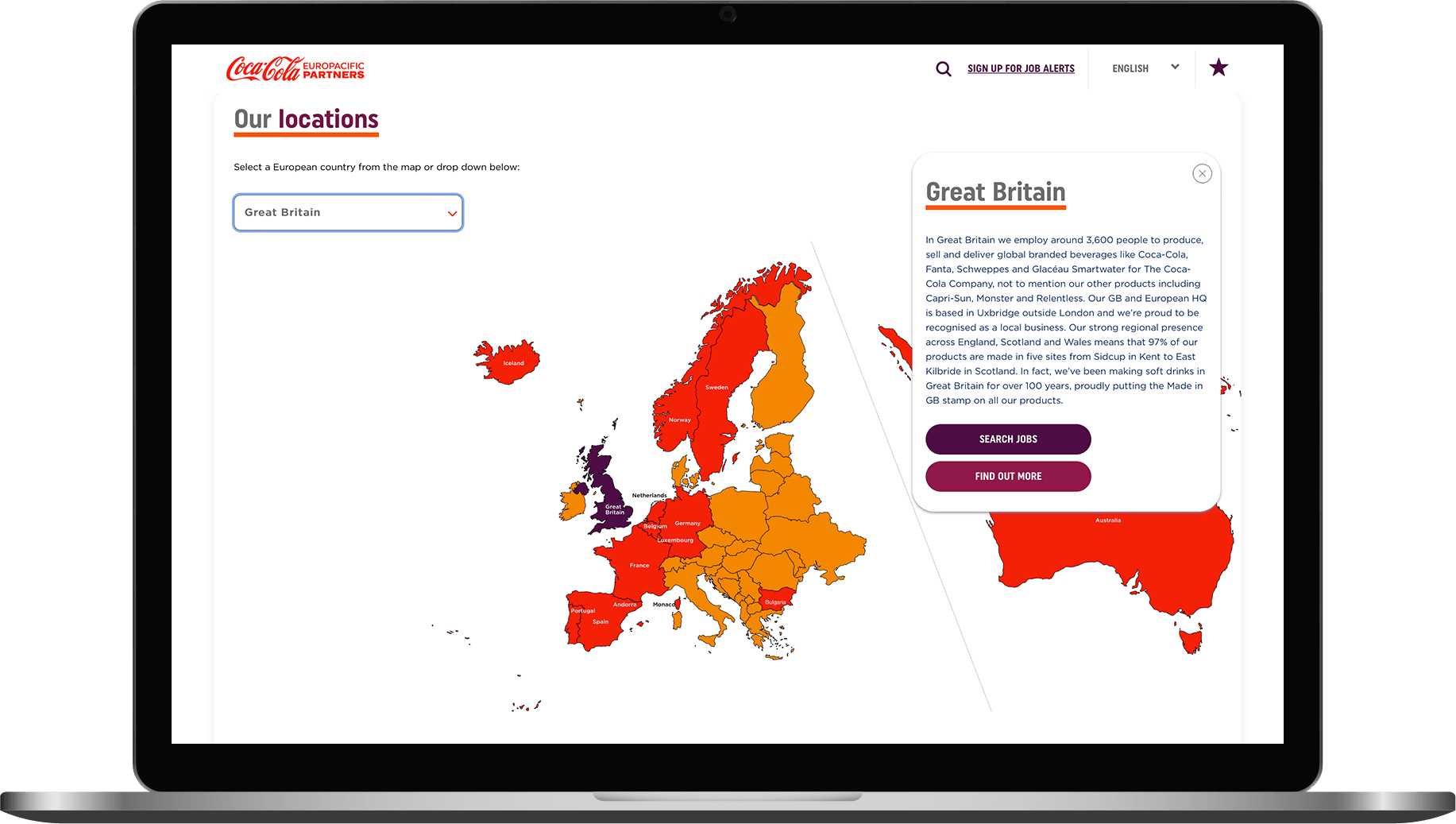 The Results
As part of our three-phase journey, CCEP has:
Doubled annual applications
Cut application time by two-thirds
Doubled job alert sign-ups in a four-month window
Solutions you can count on. Perspective you need. And a commitment to results you deserve.
Connect with Us