BAE Systems - Applied Intelligence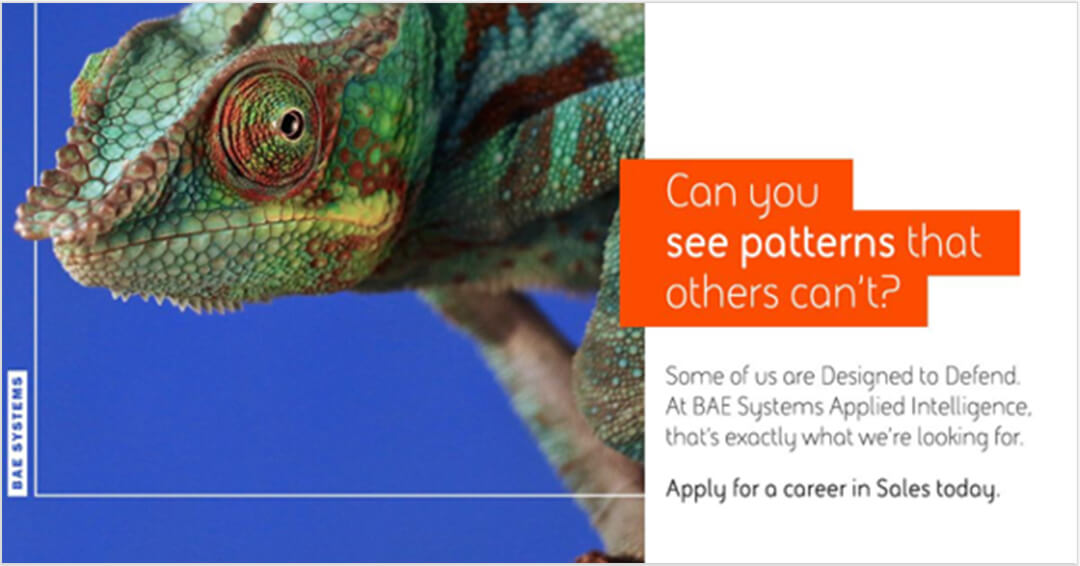 The Challenge
To change perceptions of a career at BAE Systems Applied Intelligence, bringing unexpected and engaging creative work to an audience of sales professionals to raise awareness of the brand.
Putting skills at the center of our key message, moving away from the traditionally 'defense' feel.
Appealing to a more diverse audience.
Making use of eye-catching imagery, that would be striking in newsfeeds.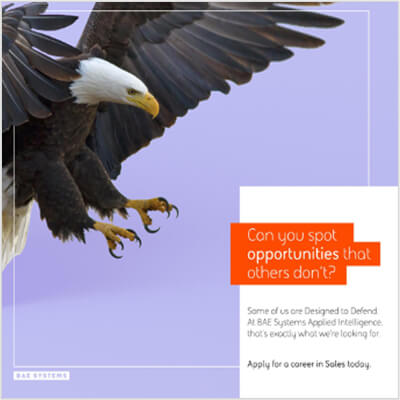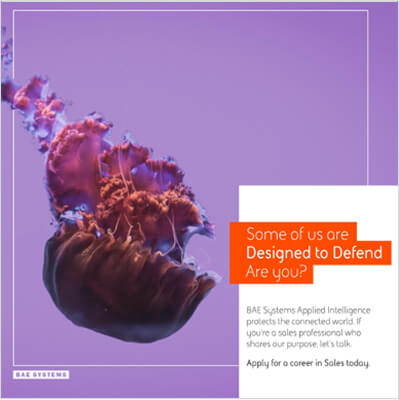 The Solution
We wanted to create something unexpected from BAESAI differentiating it from campaigns Radancy had run before. The concept 'Designed to Defend?' was created and uses examples in nature with built-in defense mechanisms as a metaphor. "Some of us are designed to defend. Are you?" - this approach allowed us to be playful, colorful and less male-centric.
The campaign focused on 9 key territories in Europe, Asia Pacific and North America, and ran for 22 weeks to raise awareness and attract experienced sales professionals to BAE Systems Applied Intelligence. We ran programmatic and dark ads across Facebook, LinkedIn, Twitter and Instagram using static images, videos and GIFs. The campaign started with 12 variations of content which were A/B tested to see what resonated best with our audiences. We moved forward with the best performing content.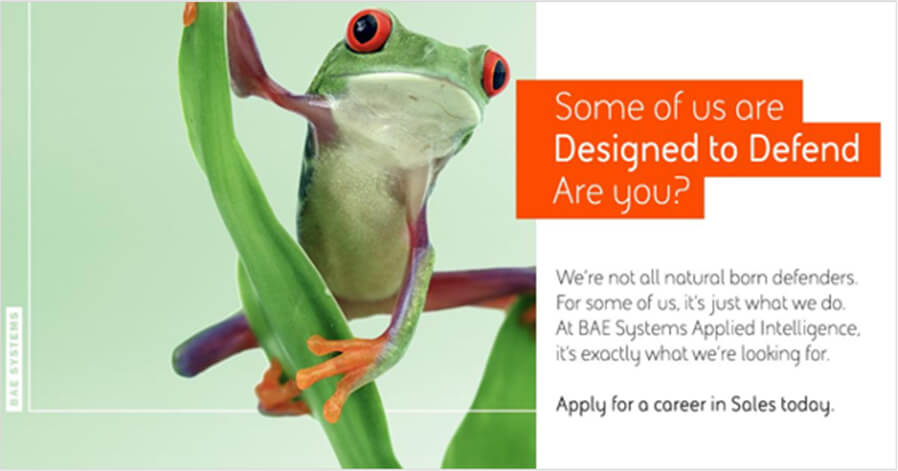 The Results
We generated 14,220,560 impressions.
Resulting in 136,463 clicks and generating 1,220 applications.
LinkedIn advocacy created £130,000 of media value.
Solutions you can count on. Perspective you need. And a commitment to results you deserve.
Connect with Us