Expert Insights from 550 Career Sites
Revolutionize your talent acquisition with expert insights drawn from our experience building 550 career sites.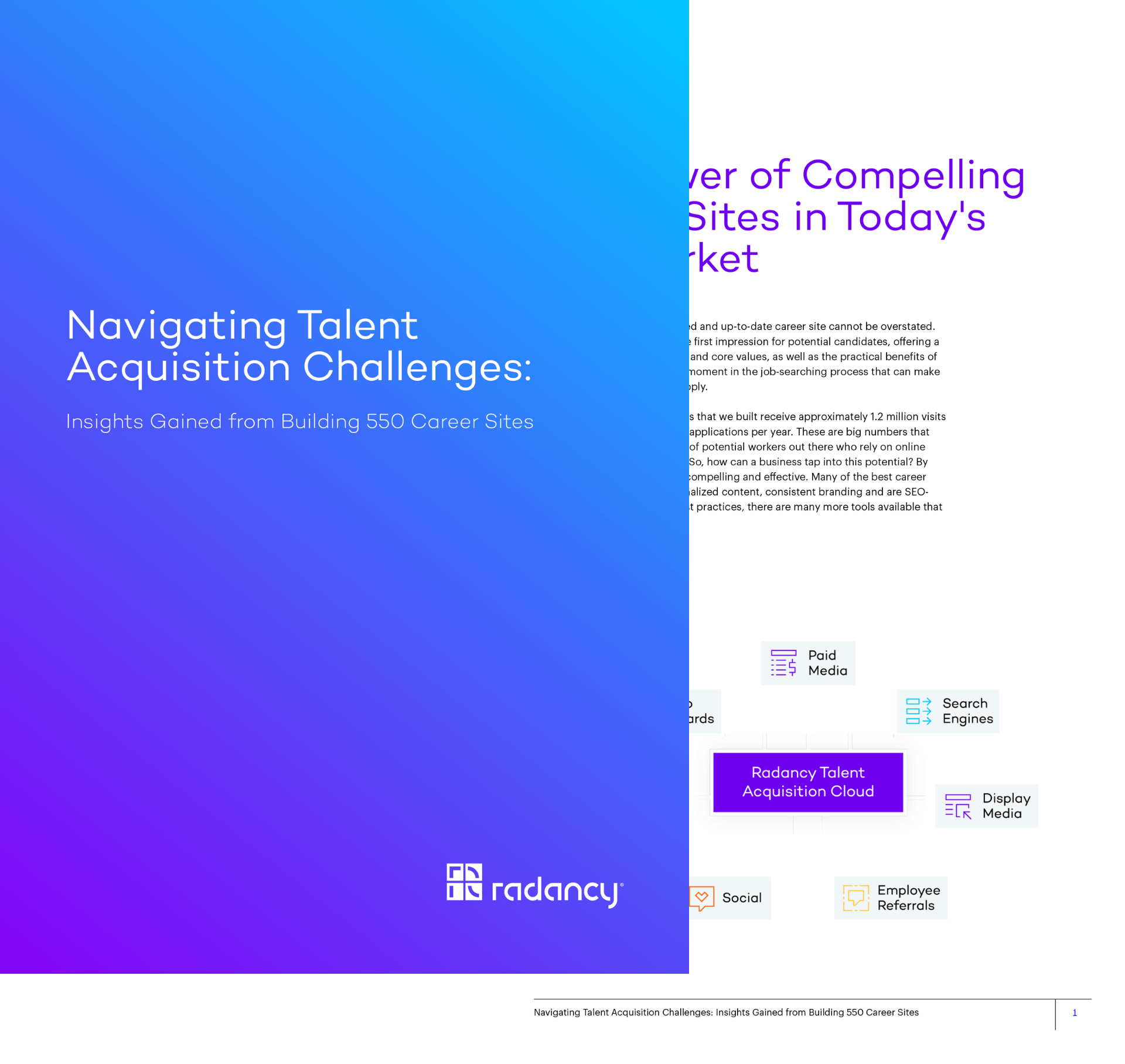 Are you ready to transform your talent acquisition strategy? Dive into our comprehensive whitepaper, "Navigating Talent Acquisition Challenges: Insights Gained from Building 550 Career Sites." Inside, we share invaluable insights gleaned from our extensive experience in building 550 career sites across diverse industries. Discover the power of compelling career sites, the impact of AI in recruitment, and the art of personalization. Whether you're an HR professional, recruiter, or business owner, this resource is your key to staying ahead in the competitive world of talent acquisition.

Uncover the strategies and best practices that will help you attract, engage, and retain top talent in today's dynamic job market. Download the whitepaper now and embark on a journey towards revolutionizing your talent acquisition efforts. Don't miss out on this opportunity to gain a competitive edge and elevate your recruitment game.

The key takeaways from our white paper:
The Power of Compelling Career Sites
Maximizing Efficiency with Modern Tech
Revolutionizing Talent Acquisition with AI
Elevating HR with Innovation
Empowering Talent Acquisition with Data-Driven Insights
Adapting Job Positions for the Tech-Savvy Gen Z
The Impact of Personalization
Download the paper now to gain a competitive edge in talent acquisition and transform your recruitment strategy.