Sony Pictures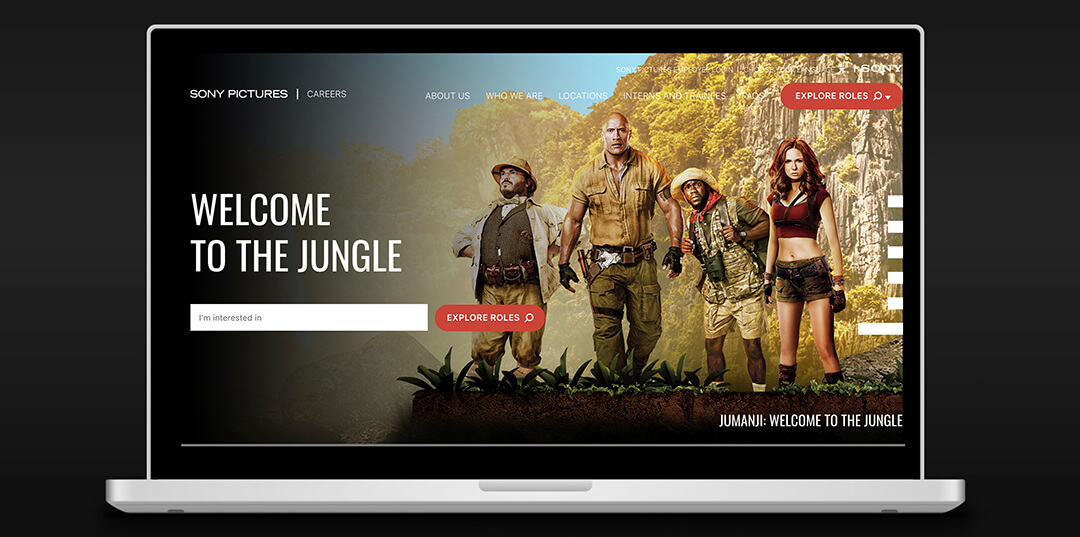 The Challenge
One of our primary goals was to create a rich, global, branded career site that demystifies Sony Pictures as an employer while capturing the creative vision, inclusive culture and passion of the team.
Additionally, we needed to position Sony Pictures as a trailblazer and a creative entertainment company built on a foundation of technology.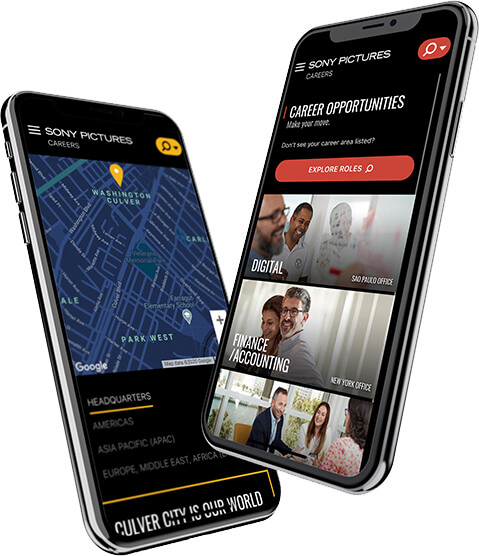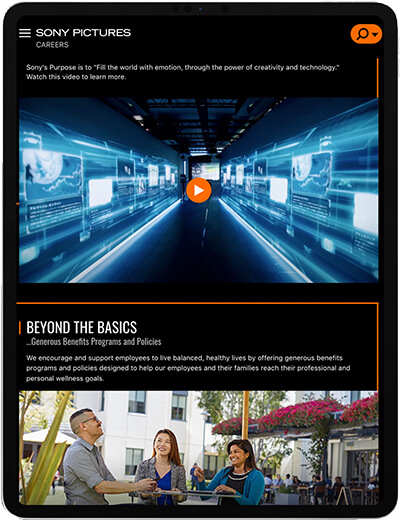 The Solution
To bring Sony's vision to life, we took a multiphase approach to the global launch of the new career site. We developed a unique custom interactive map so candidates could see the global reach of the company while also exploring the global locations in more detail. To enhance this experience, the site was optimized to provide content in seven different languages. Additionally, many of the images dynamically changed based on the user's selected language – creating a customized experience appealing to candidates wherever they sat and in whichever language they preferred. We were able to achieve this through a global photoshoot with 500+ employees in eight countries. Finally, we helped promote career growth and development within the organization through an internal mobility site.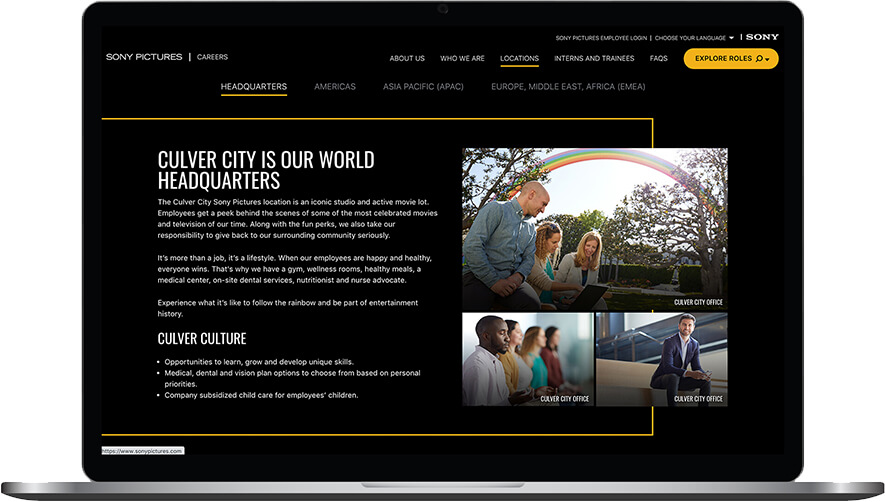 The Results
A 100% mobile-optimized global platform that defines and differentiates Sony's employer brand.
Post-launch data:
Unique visits + 117%
Site visits + 97%
Page views + 97%
Mobile visitors + 9%
Google organic traffic + 38%
Solutions you can count on. Perspective you need. And a commitment to results you deserve.
Connect with Us