How Radancy Helps McDonald's Germany LCC Reduce Recruiting Costs by 40% Thanks to Employee Referrals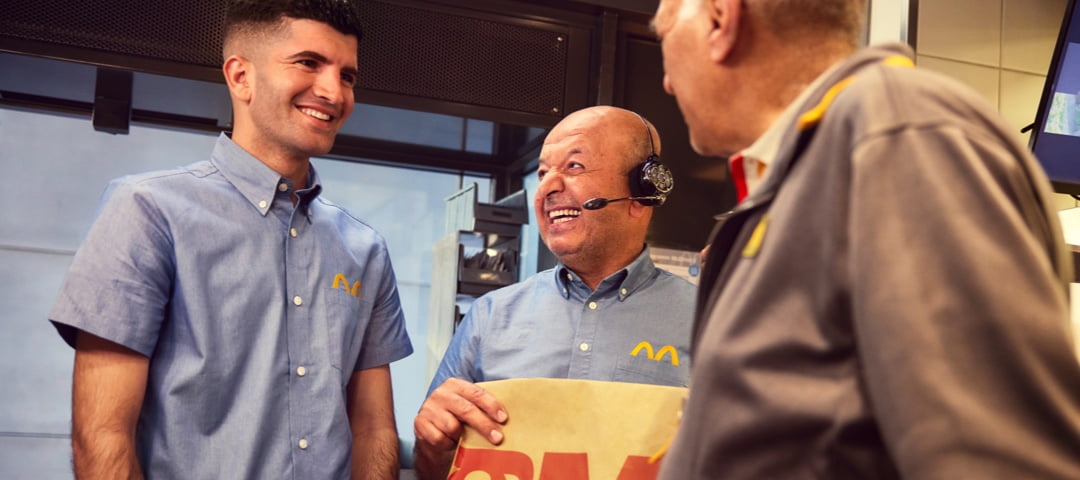 The Challenge
McDonald's is the largest company within Germany's restaurant industry, with approximately 1,500 restaurants throughout the country. Franchisees have an average of seven restaurants each and face a high cost to hire through traditional recruitment channels. Due to high turnover, recruiters and restaurant managers invest a lot of time to hire and train new employees. The company was looking to digitize their existing manual employee referral program to save time and money.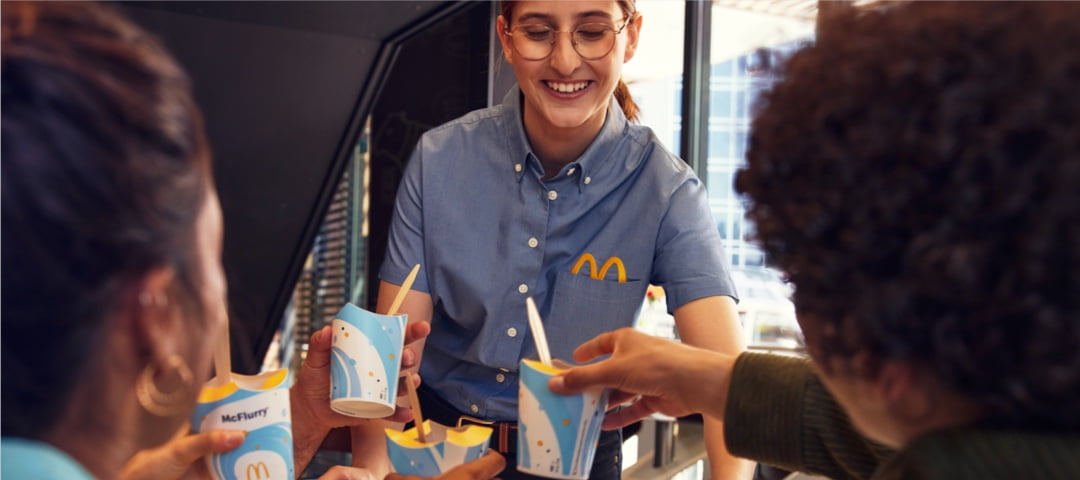 The Solution
McDonald's began their digital employee referral program transformation with a pilot phase. During this phase, two key factors stood out: There was a need for a motivating reward strategy as well as continuous communication. Together, we transformed both the reward and communication strategies into actionable ways to encourage employees to become Talent Scouts. First, McDonald's set up a monetary and non-monetary reward strategy to show appreciation and motivate employees to make referrals in the long term.
We then developed a full communication strategy to encourage all employees, even the less tech-savvy, to sign up and use the Employee Referrals app. Our strategy included outreach to employees with training courses, step-by-step videos, flyers and posters with QR codes, and events. Additionally, employee meetings with restaurant managers helped promote the program and became influential in motivating Talent Scout sign up.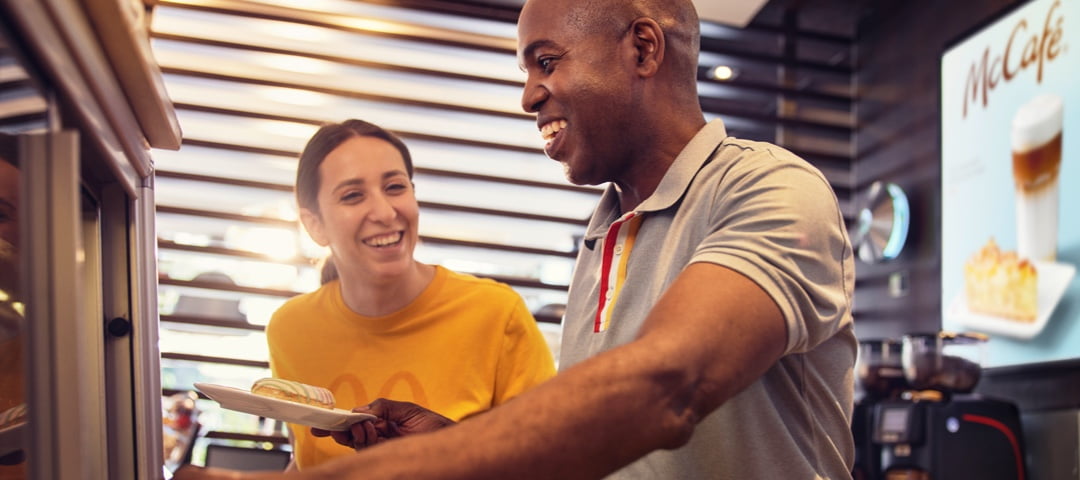 The Results
The success of Employee Referrals on our cloud-based talent acquisition platform was clear from the start of the pilot phase; 91 locations participated and turned many employees into Talent Scouts in just a few days. Talent Scouts were encouraged to share on their own social media to get the word out about job opportunities.
McDonald's has reported a higher quality of referred candidates, who also stay longer with the company. Additionally, hiring managers found themselves spending less time doing recruitment tasks such as reviewing applications and filling out referral forms.
182 hours saved per month

50% shorter hiring period

40% cost savings

8 jobs on average per year were shared by each Talent Scout

1 in every 3 referrals was hired
Solutions you can count on. Perspective you need. And a commitment to results you deserve.
Connect with Us