Boston Pizza

The Challenge
Boston Pizza (BP) is one of Canada's most beloved brands, but their career site left candidates asking for more. The BP career site had the basics, "come work here" messaging, employee stories and professional photography. But it lacked the foundation of a consistent, strong brand that represented all regions and reflected the career paths Boston Pizza offered. BP partnered with Radancy to understand their brand, culture and improve the website experience for candidates.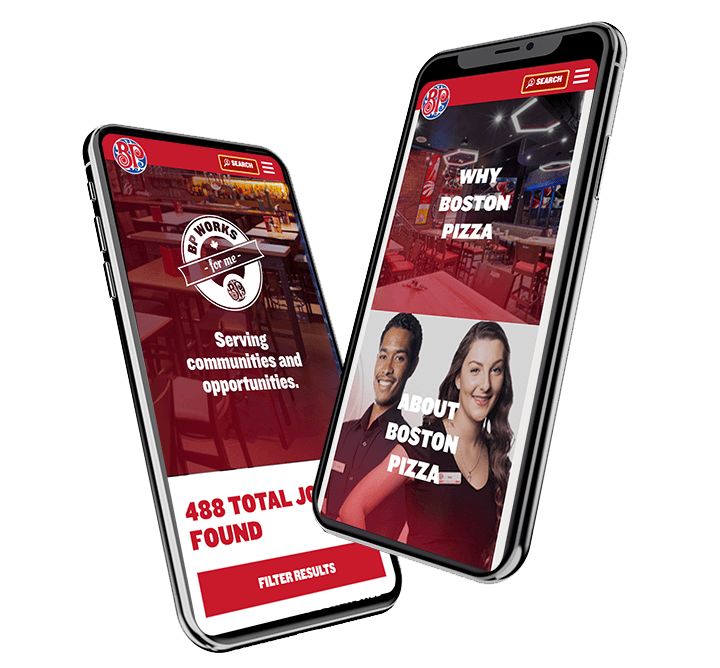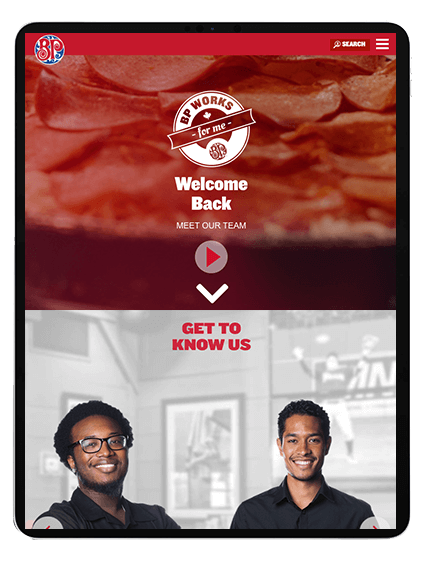 The Solution
To begin creating a compelling brand for Boston Pizza, we needed to consider the experience of the franchisees, the Heart of House and Front of House team members. We conducted a series of focus groups and one-on-one sessions, talking to over 60 new and tenured team members. With the research findings, we created a "BP WORKS FOR ME" seal to articulate BP's commitment to their team. Next, we built Boston Pizza's career site on the Radancy Talent Acquisition Cloud, using data-driven intelligence to personalize the online experiences for BP's candidates based on their location, previous interactions with the site and other network triggers. The brand work really came to life in the storytelling at the job level through Advanced Job Descriptions. Candidates could hear from their peers, learn what it takes to be successful at BP, and see their potential career path.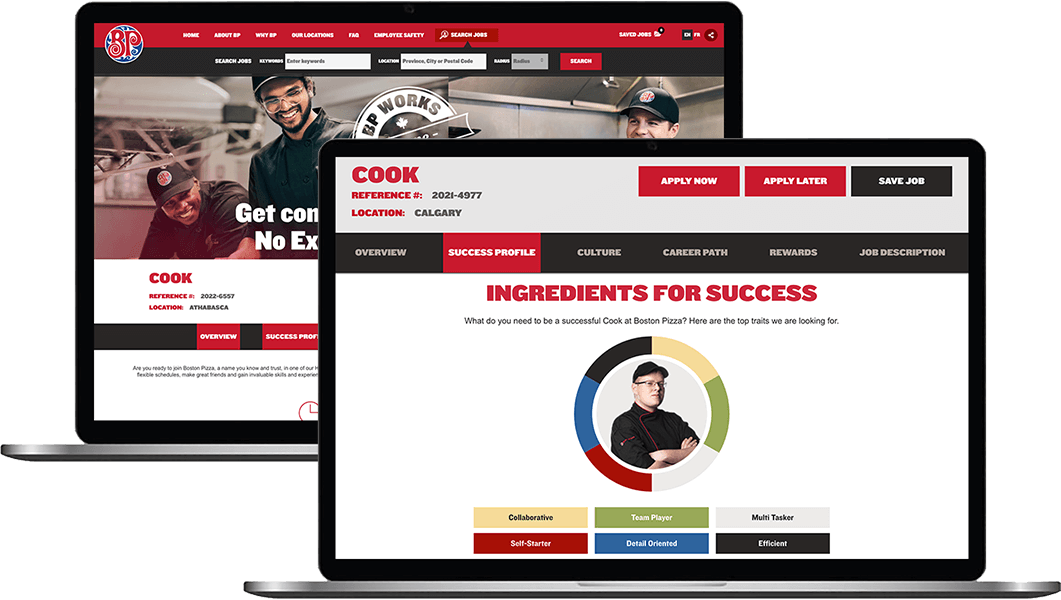 The Results
The results left Boston Pizza, their franchisees, and their employees proclaiming, "My compliments to the chef!"
+78% Increase in Traffic
+66% Increase in Organic Traffic
+85 New Traffic Sources
+55% Apply Click on Cook AJD
Solutions you can count on. Perspective you need. And a commitment to results you deserve.
Connect with Us