Audible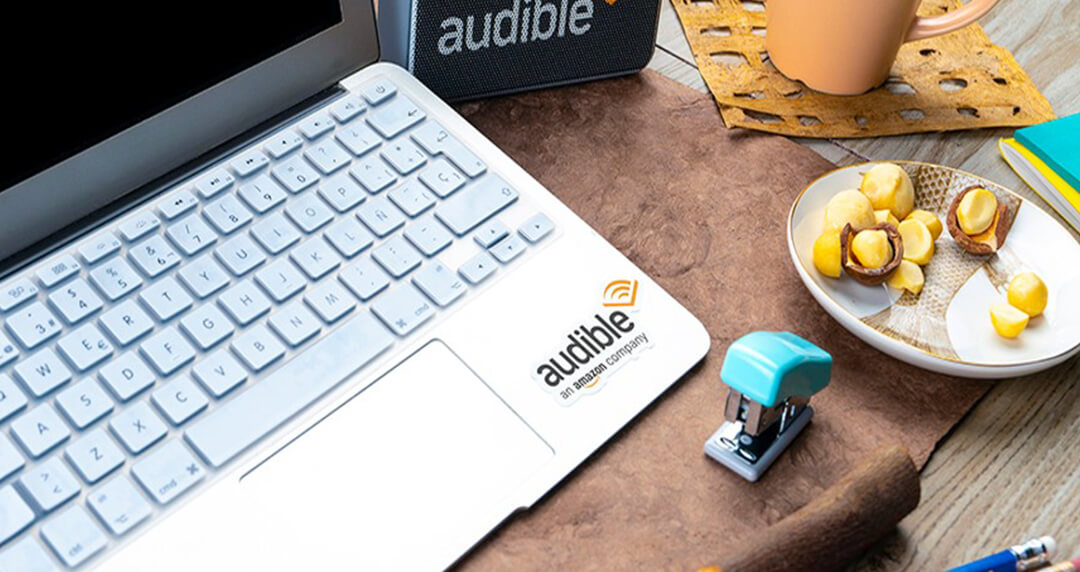 The Challenge
As the world's leader in original spoken-word entertainment and audiobooks, Audible engaged Radancy to help build their employer brand. The people and the culture are what truly define the employment experience at Audible.
The challenge for us was to:
Amplify the voices of employees that define the employment experience.
Tell an authentic story of the work culture and attract new candidates to opportunities.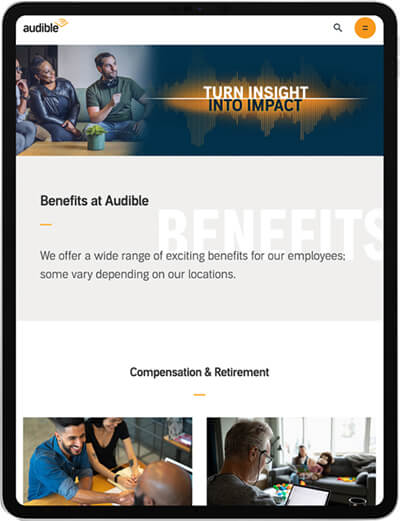 The Solution
To attract the right talent for Audible, their employment branding needed to create messaging that resonated with candidates and was backed up by proof points. We used real employees as brand ambassadors to tell personal stories – including sharing their favorite audio book. Testimonials were also used as "seeds of wisdom" and placed throughout the career site. We also facilitated real-time insights by pushing candidates to the Audible Instagram page. Finally, we showed candidates what it's like to work at Audible – both physically and personally.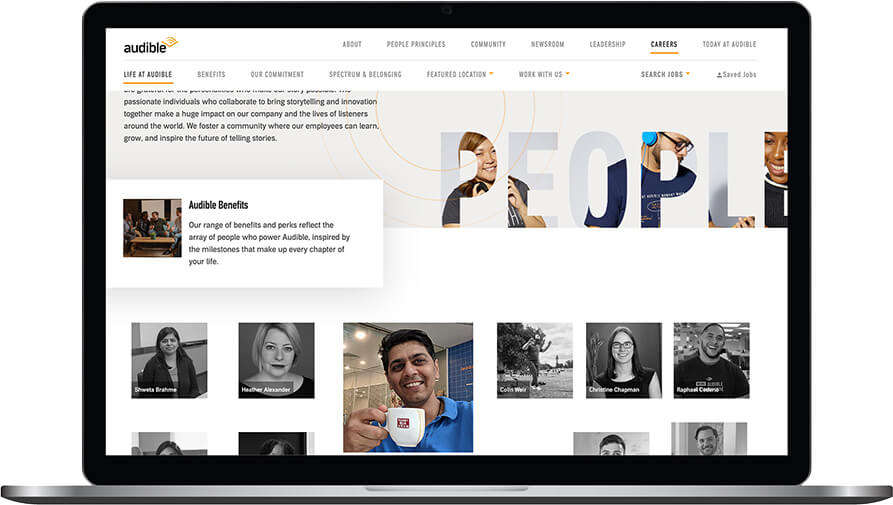 The Results
The year-over-year results of focusing on authentic, personalized storytelling from employee stories was undeniable.
Search visibility (clicks from Google): +100%
Awareness: +88%
Talent Network sign-ups: +89%
Location-related content on job description driven apply clicks: +65%
Solutions you can count on. Perspective you need. And a commitment to results you deserve.
Connect with Us