Technical Product Owner
Hamburgo, Alemanha; Alemanha; Nova Iorque, Nova Iorque; Waltham, Massachusetts
Visão geral
A Radancy é a provedora líder de SaaS de aquisição de talentos. Como membro de nossa equipe de Gerenciamento de Produtos, você trabalhará em nossa plataforma escalável baseada em nuvem – do conceito ao lançamento. Você colaborará com equipes multifuncionais, apoiadas por especialistas globais do setor, para criar soluções de entrada no mercado que transformam a maneira como as empresas e os candidatos se conectam. Você terá suporte com recursos e ferramentas de última geração, capacitando-o a ir além e aprimorar sua experiência no fornecimento de produtos de última geração e alto impacto para algumas das marcas mais reconhecidas do mundo.
Product Development
Hybrid
Regular Full-Time
Perfil de sucesso
O que torna um Technical Product Owner bem-sucedido(a)? Confira as características que estamos procurando e veja se você tem a combinação certa.
Comunicador Eficaz
Empreendedor
Orientado a dados
Organizado
Solucionador de problemas
Especialista em Tecnologia
Nossa Cultura
Seja inspirado todos os dias por uma carreira gratificante em tecnologia.
Vá além do possível, inovando continuamente e contribuindo com ideuas que melhoram nossa plataforma escalável e baseada em dados.
Colabora com diversas equipes, de engenharia e dados a UX e muito mais, que oferecem suporte a você e à nossa tecnologia líder do setor.
Impulsione nossa tecnologia e nossa empresa trazendo todo o seu eu autêntico para a Radancy, onde cada voz é valorizada.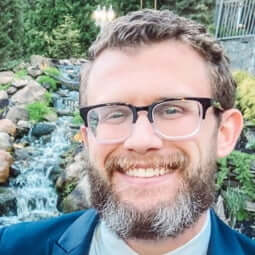 "Em Gerenciamento de Produtos, você captará as necessidades de nossas partes interessadas e colaborará com um grande grupo de desenvolvedores para dar vida às nossas soluções de software. É muito gratificante ter facilidade de capturar essa visão."
Benefícios
Assistência Médica

Cobertura abrangente com opções flexíveis, incluindo FSA e HSA.

Folga Flexível

Feriados. Aniversário. Dias pessoais. Use o tempo que precisar.

Licença Parental

6 semanas pagas, para que você possa se concentrar no que importa: a união com sua família em expansão.

Autonomia

Inove, faça perguntas como "e se" e experimente novas soluções sem medo do fracasso.

Colaboração

Trabalhe em estreita colaboração com equipes em todos os departamentos e fornecedores para expandir suas habilidades.

Variedade

Alcance global, ampla base de clientes e uma variedade de ofertas de produtos – não há dois dias iguais.
Nossos Prêmios
A Radancy é conhecida por nossa tecnologia líder do setor e estamos orgulhosos de sermos reconhecidos por ser um ótimo lugar para trabalhar e desenvolver sua carreira.
Best Places to Work in Atlanta
Built In2023
Best Large Places to Work in Atlanta
Built In2023
Best Large Places to Work in Boston
Built In2023
Best Large Places to Work in Chicago
Built In2023
Best Large Places to Work in Los Angeles
Built In2023
Best Large Places to Work in Miami
Built In2023
Best Places to Work in Miami
Built In2023
Best Large Places to Work in Washington, DC
Built In2023
Best Places to Work in Washington, DC
Built In2023
Best Company Leadership
Comparably2022
Best Work-Life Balance
Comparably2022
Best Companies to Work For
InHerSightAugust 2022
Best Company New York
Comparably2022
Best Companies Sense of Belonging
InHerSightSeptember 2022
Best Companies to Work for As Rated by the Women Who Work There
InHerSightNovember 2022
Best Places to Work
InHerSightDecember 2021
Best Companies for Ability to Telecommute
InHerSightDecember 2021
Responsabilidades
Overview
When the world throws technology challenges at us, we eat them up. And then we ask for more. Welcome to life on the Radancy technology team. Here, you'll work on our scalable and evolving platform, continually drive innovation, and work on projects to support the recruitment needs for Fortune 100 clients. You'll be part of a fiercely collaborative technology team charged with creating digital solutions that are transforming the way employers and job seekers connect. That means developing next-generation applications and products for some of the most recognized brands in the world. And actively supporting our diverse suite of best-in-class technologies. All this in an environment that constantly challenges you to push beyond boundaries and enhance your expertise—with the support of a global team of industry experts. Sound like a fit for your talent and passion? Read on.
Studies have shown that women and people of color are less likely to apply for jobs unless they believe they meet every one of the qualifications in a job description. Our top priority is finding the best candidate for the job and if you are interested in the position, we would encourage you to apply, even if you don't believe you meet every one of the qualifications below.
Responsabilidades
What does a great Technical Product Owner do?
Use data to

identify

profitable opportunities and launch new products and features that contribute to global roadmap and the needs of the recruitment marketing industry.

Work closely with the product management team to analyze data, write detailed and actionable product requirements, user stories and acceptance criteria

.

Translate product features into detailed technical specifications suitable for software engineers to implement

Work with tech leads and software engineers to define and document technical requirements and technical direction

Define measurable, actionable KPIs to drive adoption and user engagement

Conduct usability tests, data analytics and user insights.

Create,

maintain

and organize the product backlog into incremental releases. Drive acceptance testing.

Lead and

participate

in all agile ceremonies.

Maintain a refined and evolving product backlog that drives both near term iterative optimizations and

long term

innovation

Coordinate with other product owners/managers to 

identify

integration points across the suite of offerings while ensuring coherence of product and releases.

Document product capabilities, project progress, and release notes.

Deliver the iteration, present the feature, and sell the product.
Qualifications
Requirements for consideration
BS degree in

engineering or

computer science,

or equivalent experience 

1

-

3

years of minimum experience as a Product Owner

in an Agile environment, ideally

in the

SaaS product space

Experience in data analysis and tools like SQL

Experience with data analytics, visualization and monitoring systems

like Tableau

, Prometheus and Grafana

Strong

writing,

communication

and presentation skills

Experience with a geographically distributed development team; analytical and data-driven, distilling complex workflows and systems into clear processes and decisions with cross-team impact 

Experience performing end-user interviews, leading requirements gathering sessions, and User Acceptance Testing

Expert ability in hunting product opportunities,

eliminating

feature gaps, requirements gathering, story writing, data analysis, process analysis, testing implementation and change management

Track record

of successful product launches, and

demonstrated

ability to own the entire product lifecycle from

initial

idea and market exploration, through support and global rollout

Naturally curious and inquisitive nature, and unrelenting desire to learn and master industry knowledge or product management skills

JIRA or Rally experience is

required

Prior experience as a software engineer or tech

lead

a huge plus
Join the global leader in talent acquisition technologies that's committed to finding new ways to leverage software, strategy and creative to enhance our clients' employer brands – across every connection point. We're looking for unconventional thinkers. Relentless collaborators. And ferocious innovators. Talented individuals who are ready to work towards solutions that transform the way employers and job seekers connect.
Flexible Location:
Remote within EU and Eastcoast US.
Salary Range: USD $100,000.00-$110,000.00*
*The above range is based on a wide array of factors unique to each candidate, including but not limited to skill set, years and depth of experience, certifications, and specific office location.
Radancy is an equal opportunity employer and welcomes all qualified applicants regardless of race, ethnicity, religion, gender, sexual orientation, disability status, protected veteran status, or any other characteristic protected by law. We actively work to create an inclusive environment where all of our employees can thrive.