Lead Software Engineer
Remote
Overzicht
Bouw het meest geavanceerde SaaS-platform voor talentwerving. Als lid van ons Software Engineering-team los je complexe problemen op en bouw je go-to-market-oplossingen die de manier veranderen waarop bedrijven talent aantrekken en aannemen. Je werkt samen binnen agile teams om schaalbare, datagestuurde webapplicaties te creëren die ons configureerbare, cloudbased talentacquisitieplatform ondersteunen. Je wordt ondersteund met state-of-the-art middelen en tools om je expertise op te bouwen in het leveren van next-gen producten voor 's werelds grootste merken.
Software Engineering
Remote
Regular Full-Time
Succes criteria
Wat maakt een succesvolle Lead Software Engineer? Bekijk de eigenschappen die we zoeken en check of jij de juiste mix hebt.
Deadline-oriented
Detail-oriented
Efficient
Good listener
Results-driven
Logical
Onze Cultuur
Laat je iedere dag weer inspireren door een succesvolle technologiecarrière.
Ga alle uitdagingen aan door voortdurend te innoveren en ideeën te bedenken die ons schaalbare, datadriven platform verbeteren.
Werk samen met uiteenlopende teams, van engineering en data tot UX en meer, die jou en onze toonaangevende technologie ondersteunen.
Help onze technologie en onze organisatie vooruit door je volledige authentieke zelf te zijn. Bij Radancy wordt iedere stem gewaardeerd.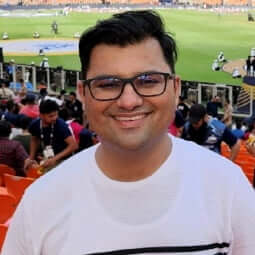 "Er zijn tal van mogelijkheden om relevante problemen op te lossen, nieuwe technieken te leren en bij te dragen aan het succes van onze klanten. Onze wereldwijde teams ondersteunen ons enorm en werken samen om de beste softwareoplossingen voor talentwerving te bieden."
Voordelen
Gezondheidszorg

Uitgebreide dekking met flexibele opties waaronder FSA en HSA

Flexibele vrije tijd

Vakantie. Je verjaardag. Gewoon een dag voor jezelf, neem de tijd die je nodig hebt.

Ouderschapsverlof

Je hebt 6 weken betaald ouderschapsverlof, zodat je je kunt concentreren op wat belangrijk is: een band opbouwen met je groeiende gezin.

Autonomie

Innoveer, stel vragen zoals "wat als?" en probeer nieuwe oplossingen zonder angst om te falen.

Samenwerking

Werk nauw samen met teams van verschillende afdelingen en leveranciers om je kennis te verbreden.

Verscheidenheid

Wereldwijd bereik, groot klantenbestand en een breed productaanbod;- geen dag zal hetzelfde zijn.
Onze onderscheidingen
Bij Radancy staan we bekend om onze toonaangevende technologie, maar we zijn daarnaast minstens net zo trots om bekend te staan als een geweldige plek om te werken en waar je je kunt blijven ontwikkelen in je carrière.
Best Places to Work in Atlanta
Built In2023
Best Large Places to Work in Atlanta
Built In2023
Best Large Places to Work in Boston
Built In2023
Best Large Places to Work in Chicago
Built In2023
Best Large Places to Work in Los Angeles
Built In2023
Best Large Places to Work in Miami
Built In2023
Best Places to Work in Miami
Built In2023
Best Large Places to Work in Washington, DC
Built In2023
Best Places to Work in Washington, DC
Built In2023
Best Company Leadership
Comparably2022
Best Work-Life Balance
Comparably2022
Best Companies to Work For
InHerSightAugust 2022
Best Company New York
Comparably2022
Best Companies Sense of Belonging
InHerSightSeptember 2022
Best Companies to Work for As Rated by the Women Who Work There
InHerSightNovember 2022
Best Places to Work
InHerSightDecember 2021
Best Companies for Ability to Telecommute
InHerSightDecember 2021
Verantwoordelijkheden
Overview
When the world throws technology challenges at us, we eat them up. And then we ask for more. Welcome to life at Radancy. You'll work on our scalable, evolving platform, contribute to high-traffic websites, and develop next-generation products for some of the world's most recognized brands. You'll be part of a fiercely, collaborative, global technology team.
Studies have shown that women and people of color are less likely to apply for jobs unless they believe they meet every one of the qualifications in a job description. Our top priority is finding the best candidate for the job and if you are interested in the position, we would encourage you to apply, even if you don't believe you meet every one of the qualifications below.
Verantwoordelijkheden
Develop software solutions

using

AI and chat interfaces

that are part of our talent acquisition platform

.

These include areas

like creating

solutions using

AI-related APIs from Google, Open AI

,

and others,

as well as

fine-tuning and working with pre-trained language models

You will use tools like

Python

and packages such as

NLTK,

Gensim

,

spaCy

,

HuggingFace

,

LangChain

, etc.

You will

be developing applications on

cross

-

cloud platforms such as Google Cloud Platform (GCP) and Amazon Web Services

(AWS)

Provide

technical troubleshooting and debug support
Ensure that necessary technical documentation is

maintained

in

an appropriate manner

Develop automated tests targeting features delivered

Oversee and enable planning,

design

and development for projects your teams

are responsible for

, applying the Agile SDLC

methodology

and Scrum practices

Support recruiting and hiring efforts for

the

team

Ensure that architectural and operational requirements (security, automated testing, monitoring, etc.) are included and met for all delivered software
You will also

have the opportunity to

experiment with

new technologies

and develop proof-of-concept projects

Mentor and grow team members as they navigate new and

cutting-edge

technologies

Collaborate with product owners in driving roadmap deliverables
Qualifications
5

+ years of product development experience of consumer software and applications

Extensive experience with

Python

and

AI/ML related tools

Preferred experience in

.Net

, C#, Web API

, SQL and streaming and messaging technologies

or similar tech stacks

,

experience with generative AI is a plus

Experience working with

cloud-based AI providers like OpenAI, Google, Meta, etc.

Front-end web development experience with .NET technologies is a plus
Experience applying automated testing strategies at multiple levels of system granularity

; and with tools like

xUnit

, Swagger,

Postman

and load simulation suites

Experience with Docker Compose or similar tools for provisioning ephemeral environments

Experience with monitoring technologies and

in particular

to

instrumenting application code

Exposure to agile methodologies and particularly scrum

Strong understanding of development patterns and SOLID / DDD principles

Experience in an environment with several teams contributing software components in a microservices architecture is

a plus

Experience delivering applications that run in a containerized environment is a plus

Bachelor's degree in related area (Computer Science, Information Systems, Engineering) or an equivalent combination of education and experience
Join the global leader in talent acquisition technologies that's committed to finding new ways to leverage software, strategy and creative to enhance our clients' employer brands – across every connection point. We're looking for unconventional thinkers. Relentless collaborators. And ferocious innovators. Talented individuals who are ready to work towards solutions that transform the way employers and job seekers connect.
Salary Range: $135,000-$150,000
*The above range is based on a wide array of factors unique to each candidate, including but not limited to skill set, years and depth of experience, certifications, and specific office location.
Radancy is an equal opportunity employer and welcomes all qualified applicants regardless of race, ethnicity, religion, gender, gender identity, sexual orientation, disability status, protected veteran status, or any other characteristic protected by law. We actively work to create an inclusive environment where all of our employees can thrive.