Customer Support Specialist
Parijs, Frankrijk
Overzicht
Radancy transformeert de manier waarop bedrijven in contact komen met kandidaten via ons toonaangevende SaaS-platform voor talentwerving. Als lid van ons klantenserviceteam zorg je ervoor dat onze schaalbare, multi-tenant, cloudgebaseerde softwareoplossingen live gaan en volledig worden ondersteund. We geven je de tools en training die je nodig hebt om je expertise te verbeteren ter ondersteuning van onze best-in-class technologieën, en om 's werelds grootste bedrijven te helpen het talent dat ze nodig hebben aan te trekken en in dienst te nemen. Radancy ondersteunt je bij elke stap om ervoor te zorgen dat je je gesterkt voelt in een ​​zinvolle carrière te investeren.
Product Support
Hybrid
Regular Full-Time
Succes criteria
Wat maakt een succesvolle Customer Support Specialist? Bekijk de eigenschappen die we zoeken en check of jij de juiste mix hebt.
Goede communicatieve vaardigheden
Ondernemend
Data-aangedreven
Georganiseerd
Probleemoplossend
Technisch onderlegd
Onze Cultuur
Laat je iedere dag weer inspireren door een succesvolle technologiecarrière.
Ga alle uitdagingen aan door voortdurend te innoveren en ideeën te bedenken die ons schaalbare, datadriven platform verbeteren.
Werk samen met uiteenlopende teams, van engineering en data tot UX en meer, die jou en onze toonaangevende technologie ondersteunen.
Help onze technologie en onze organisatie vooruit door je volledige authentieke zelf te zijn. Bij Radancy wordt iedere stem gewaardeerd.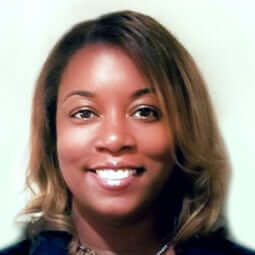 "Ik vind het geweldig dat Radancy mijn toewijding stimuleert om binnen de organisatie door te groeien. Er valt altijd wel iets nieuws te leren hier. Ik ben dan ook gepassioneerd in het leren van nieuwe dingen; ik werk in een vakgebied dat altijd in ontwikkling is dankzij nieuwe technologieën, mogelijkheden en ideeën."
Voordelen
Healthcare

Paid Leave

11 days per year plus the day of your birth.

Lunch voucher of 10 euros

Collaboration

Work closely with teams across departments and vendors to expand your skills.

Autonomy

Innovate, ask questions like "what if" and try new solutions without a fear of failure.

Variety

Global reach, wide client base and a breadth of product offerings – no two days will be the same.
Onze onderscheidingen
Bij Radancy staan we bekend om onze toonaangevende technologie, maar we zijn daarnaast minstens net zo trots om bekend te staan als een geweldige plek om te werken en waar je je kunt blijven ontwikkelen in je carrière.
Best Places to Work in Atlanta
Built In2023
Best Large Places to Work in Atlanta
Built In2023
Best Large Places to Work in Boston
Built In2023
Best Large Places to Work in Chicago
Built In2023
Best Large Places to Work in Los Angeles
Built In2023
Best Large Places to Work in Miami
Built In2023
Best Places to Work in Miami
Built In2023
Best Large Places to Work in Washington, DC
Built In2023
Best Places to Work in Washington, DC
Built In2023
Best Company Leadership
Comparably2022
Best Work-Life Balance
Comparably2022
Best Companies to Work For
InHerSightAugust 2022
Best Company New York
Comparably2022
Best Companies Sense of Belonging
InHerSightSeptember 2022
Best Companies to Work for As Rated by the Women Who Work There
InHerSightNovember 2022
Best Places to Work
InHerSightDecember 2021
Best Companies for Ability to Telecommute
InHerSightDecember 2021
Verantwoordelijkheden
Overview
Radancy thrives off the success of our customers, and we're looking for a customer-focused, results-driven, solutions-oriented Customer Support Specialist. 
As a Customer Support Specialist, you will support the successful implementation and ongoing support of customers Radancy Talent Acquisition Platform. Your primary responsibility will be to ensure smooth use, adoption, and maintenance for customers. You will support the Delivery Lead in the implementation and integration processes to meet the defined requirements. You will collaborate closely with cross-functional teams, including customer success team members, designers, developers, and client stakeholders to ensure ongoing customer support, issue resolution and overall client satisfaction. You'll need to have an array of amazing customer service skills and be technically savvy in a SaaS environment. In this role, you'll be guiding customers along the path to success by engaging resources across the company to help support the adoption and expansion of Radancy's Talent Acquisition Cloud.
Studies have shown that women and people of color are less likely to apply for jobs unless they believe they meet every one of the qualifications in a job description. Our top priority is finding the best candidate for the job and if you are interested in the position, we would encourage you to apply, even if you don't believe you meet every one of the qualifications below.
Verantwoordelijkheden
What does a great Customer Support Specialist do?
Manage post-launch customer support for ongoing maintenance, change requests, and bugs/production issues.

Foster strong relationships and communicate effectively with project stakeholders, including clients, internal Customer Success teams, and external partners, to gather requirements, provide updates, and address project-related issues.

Provide product consultation to customers to determine solutions best suited for their needs.

Work closely with delivery and product development teams to identify, report, and resolve product issues and requests.

Manage the escalation of issues, when required.

Develop product, technical and functional expertise across all areas of the business.

Set up and maintain users, user profiles, workflow rules, and application settings.

Conduct and/or assist with system enhancements, user application, and QA/UAT Testing

Maintain accurate project documentation, including project plans, progress reports, and status updates. Generate comprehensive reports for stakeholders, highlighting key project metrics, risks, and achievements.
Qualifications
Bachelor's degree in Communications, Computer Science, Business or equivalent work experience

1-3 years customer or technical support experience

Bilingual – English and French

In-office 3-5 days per week aligned with team schedules

Passion for solving technical issues and a champion of great customer service.

Ability to plan, organize, prioritize and independently solve problems, seeking help when necessary.

Excellent communication (oral and written), interpersonal, organizational, and presentation skills.

Strong project management skills

Accountability and a sense of urgency
Desirable Skills
Knowledge of software development methodologies (Scrum, Agile, Waterfall, etc.)

Experience with or exposure to JIRA, a basic understanding of HTML, CSS, JavaScript as well as XML and APIs are all a plus
Radancy is an equal opportunity employer and welcomes all qualified applicants regardless of race, ethnicity, religion, gender, gender identity, sexual orientation, disability status, protected veteran status, or any other characteristic protected by law. We actively work to create an inclusive environment where all of our employees can thrive.