Content Marketer
Londen, Groot-Brittannië
Overzicht
Radancy transformeert de manier waarop bedrijven in contact komen met kandidaten via ons toonaangevende SaaS-platform voor talentwerving. Als lid van ons AdTech-team beheer je mediastrategieën via ons cloudbased platform 's werelds grootste merken. Door gebruik te maken van AI en Machine Learning, gebruik je onze eigen Programmatic AdTech en enorme benchmarkgegevens om campagnes en inzichten te ontwikkelen die de resultaten optimaliseren en de kloof tussen gegevens en betekenis overbruggen. Radancy ondersteunt je met de tools en middelen om je krachtig te voelen in je carrière.
Creative
Hybrid
Regular Full-Time
Succes criteria
Wat maakt een succesvolle Content Marketer? Bekijk de eigenschappen die we zoeken en check of jij de juiste mix hebt.
Creatief
Deadlinegericht
Oog voor detail
Efficiënt
Goede luisteraar
Teamplayer
Onze Cultuur
Laat je iedere dag weer inspireren door een succesvolle technologiecarrière.
Ga alle uitdagingen aan door voortdurend te innoveren en ideeën te bedenken die ons schaalbare, datadriven platform verbeteren.
Werk samen met uiteenlopende teams, van engineering en data tot UX en meer, die jou en onze toonaangevende technologie ondersteunen.
Help onze technologie en onze organisatie vooruit door je volledige authentieke zelf te zijn. Bij Radancy wordt iedere stem gewaardeerd.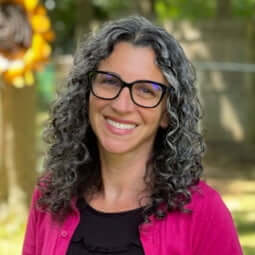 "Met onze netwerk engagementdata en AI op ons SaaS-platform, kan ik de UX van de gehele candidate journey helpen optimaliseren."
Voordelen
Autonomy

Innovate, ask questions like "what if" and try new solutions without a fear of failure.

Collaboration

Work closely with teams across departments and vendors to expand your skills.

Variety

Global reach, wide client base and a breadth of product offerings – no two days will be the same.
Onze onderscheidingen
Bij Radancy staan we bekend om onze toonaangevende technologie, maar we zijn daarnaast minstens net zo trots om bekend te staan als een geweldige plek om te werken en waar je je kunt blijven ontwikkelen in je carrière.
Best Places to Work in Atlanta
Built In2023
Best Large Places to Work in Atlanta
Built In2023
Best Large Places to Work in Boston
Built In2023
Best Large Places to Work in Chicago
Built In2023
Best Large Places to Work in Los Angeles
Built In2023
Best Large Places to Work in Miami
Built In2023
Best Places to Work in Miami
Built In2023
Best Large Places to Work in Washington, DC
Built In2023
Best Places to Work in Washington, DC
Built In2023
Best Company Leadership
Comparably2022
Best Work-Life Balance
Comparably2022
Best Companies to Work For
InHerSightAugust 2022
Best Company New York
Comparably2022
Best Companies Sense of Belonging
InHerSightSeptember 2022
Best Companies to Work for As Rated by the Women Who Work There
InHerSightNovember 2022
Best Places to Work
InHerSightDecember 2021
Best Companies for Ability to Telecommute
InHerSightDecember 2021
Verantwoordelijkheden
Overview
As a Content Marketer, you will serve as a content and social media consultant, working with the rest of the Content Marketing team, to execute content and social strategies. You will write articles, build social media content, schedule social posts, pull metrics and monitorwebsite data. You also will help to develop website content and social media strategies, leveraging a mix of tactical approaches working alongside other marketing professionals in the media, programmatic and metrics departments. You will drive customer satisfaction by tracking and measuring content and social media campaigns, ensuring that they reflect our clients' brands and business goals, and are continually being refreshed and updated as new trends and technologies reach the market.
Few other jobs will you have an opportunity to make an impact on the content and social media strategies of so many huge and well-known companies as you will at Radancy. On top of that, you will be working within a team of driven and collaborative individuals. These are people who love delivering great work, support each other, and help each other every day. 
Studies have shown that women and people of color are less likely to apply for jobs unless they believe they meet every one of the qualifications in a job description. Our top priority is finding the best candidate for the job and if you are interested in the position, we would encourage you to apply, even if you don't believe you meet every one of the qualifications below.
Verantwoordelijkheden
What does a great Content Marketer do?
Develop content and social strategies for clients that

leverage

best-in-class tactical

approaches.

Build content that connects to clients' strategic

objectives

or current hiring

needs.

Build editorial calendars that promote the content and any other messages the client

deems

important. Schedule social posts for the coming period.

Execute and

maintain

social media programs to stimulate traffic and brand awareness,

utilizing

Facebook, Twitter, LinkedIn,

YouTube

and other social media platforms.

Planning and scheduling content campaigns working closely with internal teams and clients.

Ensure

Radancy's

software suite is strategically

utilized

on a consistent basis, whenever applicable – whether as a destination,

through

creation of content pages or job content, etc. 

Keep abreast of latest developments in social media best practices, trends, and tools, and recommend new strategies with meaningful measurements.
Qualifications
Requirements for Consideration
Bachelor's Degree

S

ocial media marketing experience including blogging, Facebook, YouTube, and LinkedIn

A good understanding of short form video platforms such as TikTok and Instagram Reels
Experience managing a brand's social media

presence

Previous

experience writing for

brands

Previous

experience developing content and social

strategies

Demonstrated working knowledge of social

analytics

Experience with social media scheduling and distribution tool

s

(

Meltwater,

Spreadfast

, Sprout Social Adobe, Hootsuite)

Ability to excel in a deadline-driven

environment

Superior communication and organizational skills

Proficient in Microsoft Office and other related applications
Join the global leader in talent acquisition technologies that's committed to finding new ways to leverage software, strategy and creative to enhance our clients' employer brands – across every connection point. We're looking for unconventional thinkers. Relentless collaborators. And ferocious innovators. Talented individuals who are ready to work towards solutions that transform the way employers and job seekers connect.
Radancy is an equal opportunity employer and welcomes all qualified applicants regardless of race, ethnicity, religion, gender, gender identity, sexual orientation, disability status, protected veteran status, or any other characteristic protected by law. We actively work to create an inclusive environment where all of our employees can thrive.