Technical Product Owner
Hamburg, Duitsland; Duitsland; New York, New York; Waltham, Massachusetts
Overzicht
Radancy is de toonaangevende SaaS-aanbieder voor talentwerving. Als medewerker binnen ons productmanagementteam werk je aan ons schaalbare, cloudbased platform - van concept tot lancering. Je werkt samen met multifunctionele teams, ondersteund door experts wereldwijd, om go-to-market-oplossingen te creëren die de manier waarop organisaties en talent met elkaar in contact komen te veranderen. Je wordt ondersteund met de modernste tools, waardoor je grensverleggend kunt werken en je expertise kunt vergroten in het leveren van high-impact, next-gen producten voor de grootste werkgevers ter wereld.
Product Development
Hybrid
Regular Full-Time
Succes criteria
Wat maakt een succesvolle Technical Product Owner? Bekijk de eigenschappen die we zoeken en check of jij de juiste mix hebt.
Uitstekende communicatieve vaardigheden
Ondernemend
Data-aangedreven
Goed organisatie talent
Probleemoplossend vermogen
Technisch onderlegd
Onze Cultuur
Laat je iedere dag weer inspireren door een succesvolle technologiecarrière.
Ga alle uitdagingen aan door voortdurend te innoveren en ideeën te bedenken die ons schaalbare, datadriven platform verbeteren.
Werk samen met uiteenlopende teams, van engineering en data tot UX en meer, die jou en onze toonaangevende technologie ondersteunen.
Help onze technologie en onze organisatie vooruit door je volledige authentieke zelf te zijn. Bij Radancy wordt iedere stem gewaardeerd.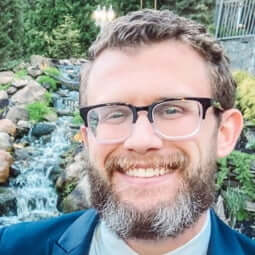 "Binnen productmanagement leg je de behoeften van onze stakeholders vast en werk je samen met een geweldige groep ontwikkelaars om onze softwareoplossingen tot leven te brengen. Het is erg lonend om de mogelijkheden te hebben om die visie vast te leggen."
Voordelen
Gezondheidszorg

Uitgebreide dekking met flexibele opties waaronder FSA en HSA

Flexibele vrije tijd

Vakantie. Je verjaardag. Gewoon een dag voor jezelf, neem de tijd die je nodig hebt.

Ouderschapsverlof

Je hebt 6 weken betaald ouderschapsverlof, zodat je je kunt concentreren op wat belangrijk is: een band opbouwen met je groeiende gezin.

Autonomie

Innoveer, stel vragen zoals "wat als?" en probeer nieuwe oplossingen zonder angst om te falen.

Samenwerking

Werk nauw samen met teams van verschillende afdelingen en leveranciers om je kennis te verbreden.

Verscheidenheid

Wereldwijd bereik, groot klantenbestand en een breed productaanbod;- geen dag zal hetzelfde zijn.
Onze onderscheidingen
Bij Radancy staan we bekend om onze toonaangevende technologie, maar we zijn daarnaast minstens net zo trots om bekend te staan als een geweldige plek om te werken en waar je je kunt blijven ontwikkelen in je carrière.
Best Places to Work in Atlanta
Built In2023
Best Large Places to Work in Atlanta
Built In2023
Best Large Places to Work in Boston
Built In2023
Best Large Places to Work in Chicago
Built In2023
Best Large Places to Work in Los Angeles
Built In2023
Best Large Places to Work in Miami
Built In2023
Best Places to Work in Miami
Built In2023
Best Large Places to Work in Washington, DC
Built In2023
Best Places to Work in Washington, DC
Built In2023
Best Company Leadership
Comparably2022
Best Work-Life Balance
Comparably2022
Best Companies to Work For
InHerSightAugust 2022
Best Company New York
Comparably2022
Best Companies Sense of Belonging
InHerSightSeptember 2022
Best Companies to Work for As Rated by the Women Who Work There
InHerSightNovember 2022
Best Places to Work
InHerSightDecember 2021
Best Companies for Ability to Telecommute
InHerSightDecember 2021
Verantwoordelijkheden
Overview
When the world throws technology challenges at us, we eat them up. And then we ask for more. Welcome to life on the Radancy technology team. Here, you'll work on our scalable and evolving platform, continually drive innovation, and work on projects to support the recruitment needs for Fortune 100 clients. You'll be part of a fiercely collaborative technology team charged with creating digital solutions that are transforming the way employers and job seekers connect. That means developing next-generation applications and products for some of the most recognized brands in the world. And actively supporting our diverse suite of best-in-class technologies. All this in an environment that constantly challenges you to push beyond boundaries and enhance your expertise—with the support of a global team of industry experts. Sound like a fit for your talent and passion? Read on.
Studies have shown that women and people of color are less likely to apply for jobs unless they believe they meet every one of the qualifications in a job description. Our top priority is finding the best candidate for the job and if you are interested in the position, we would encourage you to apply, even if you don't believe you meet every one of the qualifications below.
Verantwoordelijkheden
What does a great Technical Product Owner do?
Use data to

identify

profitable opportunities and launch new products and features that contribute to global roadmap and the needs of the recruitment marketing industry.

Work closely with the product management team to analyze data, write detailed and actionable product requirements, user stories and acceptance criteria

.

Translate product features into detailed technical specifications suitable for software engineers to implement

Work with tech leads and software engineers to define and document technical requirements and technical direction

Define measurable, actionable KPIs to drive adoption and user engagement

Conduct usability tests, data analytics and user insights.

Create,

maintain

and organize the product backlog into incremental releases. Drive acceptance testing.

Lead and

participate

in all agile ceremonies.

Maintain a refined and evolving product backlog that drives both near term iterative optimizations and

long term

innovation

Coordinate with other product owners/managers to 

identify

integration points across the suite of offerings while ensuring coherence of product and releases.

Document product capabilities, project progress, and release notes.

Deliver the iteration, present the feature, and sell the product.
Qualifications
Requirements for consideration
BS degree in

engineering or

computer science,

or equivalent experience 

1

-

3

years of minimum experience as a Product Owner

in an Agile environment, ideally

in the

SaaS product space

Experience in data analysis and tools like SQL

Experience with data analytics, visualization and monitoring systems

like Tableau

, Prometheus and Grafana

Strong

writing,

communication

and presentation skills

Experience with a geographically distributed development team; analytical and data-driven, distilling complex workflows and systems into clear processes and decisions with cross-team impact 

Experience performing end-user interviews, leading requirements gathering sessions, and User Acceptance Testing

Expert ability in hunting product opportunities,

eliminating

feature gaps, requirements gathering, story writing, data analysis, process analysis, testing implementation and change management

Track record

of successful product launches, and

demonstrated

ability to own the entire product lifecycle from

initial

idea and market exploration, through support and global rollout

Naturally curious and inquisitive nature, and unrelenting desire to learn and master industry knowledge or product management skills

JIRA or Rally experience is

required

Prior experience as a software engineer or tech

lead

a huge plus
Join the global leader in talent acquisition technologies that's committed to finding new ways to leverage software, strategy and creative to enhance our clients' employer brands – across every connection point. We're looking for unconventional thinkers. Relentless collaborators. And ferocious innovators. Talented individuals who are ready to work towards solutions that transform the way employers and job seekers connect.
Flexible Location:
Remote within EU and Eastcoast US.
Salary Range: USD $100,000.00-$110,000.00*
*The above range is based on a wide array of factors unique to each candidate, including but not limited to skill set, years and depth of experience, certifications, and specific office location.
Radancy is an equal opportunity employer and welcomes all qualified applicants regardless of race, ethnicity, religion, gender, sexual orientation, disability status, protected veteran status, or any other characteristic protected by law. We actively work to create an inclusive environment where all of our employees can thrive.