Financial Analyst
Germantown, Wisconsin
Aperçu
Assurer l'intégrité des transactions mondiales pour notre plateforme cloud. En tant que leader des Talent Acquisition Saas, nous transformons la manière dont les entreprises recrutent des candidats. Votre travail nourrit notre capacité d'innovation et touche à tous les aspects de nos solutions technologiques dédiées à nos clients, qui comptent certaines des plus grandes marques au monde. Radancy met à votre disposition les outils et ressources nécessaires pour que vous preniez le contrôle de votre carrière.
Accounting & Finance
Hybrid
Regular Full-Time
Candidat idéal
Qu'est-ce qui fait le succès d'un Financial Analyst ?Découvrez les caractéristiques que nous recherchons et voyez si vous avez les qualités requises.
Communicateur efficace
Sens de l'organisation
Capacité à résoudre les problèmes
Esprit d'analyse
Souci du détail
Technophile
Notre Culture
Vivez une carrière épanouissante dans la tech et prenez plaisir à travailler au quotidien.
Repoussez les limites du possible en innovant continuellement et en apportant des idées qui améliorent notre plateforme évolutive basée sur la data.
Collaborez avec différents départements pour faire évoluer notre technologie de pointe, comme les équipes Développement Logiciel, Data Science ou UX.
Contribuez à l'amélioration de nos technologies et l'avancée de notre entreprise : Radancy est à l'écoute de chaque employé et vous accueille dans votre entièreté.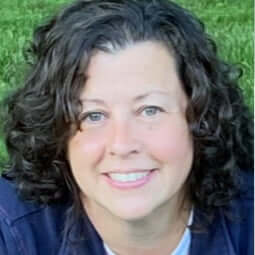 « Nous travaillons à maintenir une infrastructure globale : j'ai plein d'opportunités de rencontrer des gens à la fois au sein de l'entreprise et dans d'autres sociétés. Je ressens beaucoup de satisfaction à bien faire mon travail et à remplir les objectifs que nous nous sommes fixés. »
Avantages
Soins de santé

Couverture complète avec des options flexibles, y compris FSA et HSA.

Congés flexibles

Jours fériés. Anniversaire. Journées pour soi. Prenez le temps dont vous avez besoin.

Congé parental

6 semaines payées, pour que vous puissiez vous concentrer sur ce qui compte : créer des liens en famille.

Autonomie

Innovez, posez des questions comme et si« et essayez de nouvelles solutions sans avoir peur de l'échec. »

Collaboration

Travaillez en étroite collaboration avec les équipes des différents départements et fournisseurs pour élargir vos connaissances.

Variété

Une envergure internationale, une large base de clients et un large éventail d'offres de produits - il n'y aura pas deux journées identiques.
Nos récompenses
Radancy est réputée pour ses technologies de pointe et nous sommes fiers d'être reconnus comme un employeur de choix pour faire évoluer votre carrière.
Best Places to Work in Atlanta
Built In2023
Best Large Places to Work in Atlanta
Built In2023
Best Large Places to Work in Boston
Built In2023
Best Large Places to Work in Chicago
Built In2023
Best Large Places to Work in Los Angeles
Built In2023
Best Large Places to Work in Miami
Built In2023
Best Places to Work in Miami
Built In2023
Best Large Places to Work in Washington, DC
Built In2023
Best Places to Work in Washington, DC
Built In2023
Best Company Leadership
Comparably2022
Best Work-Life Balance
Comparably2022
Best Companies to Work For
InHerSightAugust 2022
Best Company New York
Comparably2022
Best Companies Sense of Belonging
InHerSightSeptember 2022
Best Companies to Work for As Rated by the Women Who Work There
InHerSightNovember 2022
Best Places to Work
InHerSightDecember 2021
Best Companies for Ability to Telecommute
InHerSightDecember 2021
Responsabilités
Overview
As a Financial Analyst, you will be primarily involved with illuminating business performance implied by financial/quantitative metrics and ad-hoc data analyses and helping establish new, actionable, operating metrics and reports.  These core objectives will be met by executing various financial/data analyses and reporting activities at both the business unit and corporate levels.  

Studies have shown that women and people of color are less likely to apply for jobs unless they believe they meet every one of the qualifications in a job description. Our top priority is finding the best candidate for the job and if you are interested in the position, we would encourage you to apply, even if you don't believe you meet every one of the qualifications below.
Responsabilités
What does a great Financial Analyst do?
Facilitate the annual P&L budgeting process and subsequent monthly/quarterly forecasts
Perform periodic variance analysis of budgeted, forecasted and actual financial performance, clearly interpreting and documenting variance drivers
Author periodic written management reports summarizing P&L performance and variance analysis results
Support all business unit managers in periodic financial and operational performance reviews, helping to draft presentations that clearly articulate the "story" implied by the analytical findings/insights
Assist in identifying and implementing financial and operationally relevant Key Performance Indicators across and within respective business units
Proactively develop the business unit managers' proficiency in interpreting and acting on financial/quantitative metrics to improve organizational performance; assist them, in conjunction with the Operations team, to develop and measure actionable plans
Proactively analyze the financial stability (profitability) of individual accounts (clients), identify drivers and make recommendations
Support business unit managers in developing financial information for RFP & Pricing submissions
Assist in establishing and maintaining various reusable reporting templates
Take an active role in further developing Radancy's Financial Reporting and Analysis policies and procedures, producing high quality documentation as needed
Execute ad-hoc financial/quantitative analysis and various reporting requests in support of business unit and corporate managers
Maintain a working knowledge of current principles and methodologies in financial reporting; profit planning, cost accounting and profitability analysis best-practices as they apply to service organizations
Qualifications
Requirements for Consideration
BS in Finance, Accounting, or related field
2-4 years of finance experience, preferably in a services organization
Strong data analysis skills; financial/business modeling experience a plus
High proficiency in MS Office, particularly with Excel, Access and PowerPoint
Functional knowledge of financial reporting systems and methodologies such as Essbase and Oracle
Effective oral and written communication skills with a strong ability to efficiently communicate financial results to both financially and non-financially oriented persons
Initiative; originate productive actions without specific instructions; generate new ideas, processes and approaches to meet business needs
We are an equal opportunity employer and all qualified applicants will receive consideration for employment without regard to race, color, religion, sex, national origin, disability status, protected veteran status, or any other characteristic protected by law.