Sales Development Representative
Bangalore, India
Visión general
Radancy está transformando la forma en que las empresas se conectan con los candidatos a través de nuestra plataforma de adquisición de talento SaaS líder del sector. Como miembro de nuestro equipo de ventas, trabajará con algunas de las marcas más reconocidas del mundo, identificando sus desafíos críticos de contratación y brindando estrategias de capital humano de lanzamiento al mercado que aprovechan nuestra plataforma escalable basada en la nube para cumplir con sus objetivos empresariales y fortalecer sus organizaciones. Su talento generará oportunidades de crecimiento y potenciará la innovación para la empresa y su carrera.
Sales
Hybrid
Regular Full-Time
Perfil de éxito
¿Qué hace que un Sales Development Representative sea exitoso(a)? Echa un vistazo a los rasgos que estamos buscando y mira si tienes la combinación correcta.
Solucionador de Problemas
Emprendedor
Experto en Tecnología
Orientado a objetivos
Analítica
Buen oyente
Nuestra Cultura
Inspírese todos los días con una carrera gratificante en tecnología.
Vá além do possível, inovando continuamente e contribuindo com ideuas que melhoram nossa plataforma escalável e baseada em dados.
Colabore con diversos equipos, desde ingeniería y datos hasta UX y más, que lo respaldan a usted y a nuestra tecnología líder en la industria.
Impulse nuestra tecnología y nuestra empresa aportando su ser completo y auténtico a Radancy, donde se valora cada voz.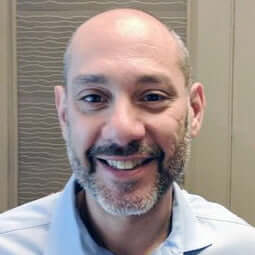 "Me gusta trabajar para una organización SaaS que hace un trabajo significativo. Nuestro software ayuda a conectar las mejores empresas con el mejor talento disponible. Estoy orgulloso de trabajar para un líder de la industria y de ser parte de una familia con el objetivo común de transformar la adquisición de talento".
Beneficios
Autonomy

Innovate, ask questions like "what if" and try new solutions without a fear of failure.

Collaboration

Work closely with teams across departments and vendors to expand your skills.

Variety

Global reach, wide client base and a breadth of product offerings – no two days will be the same.
Nuestros Premios
Radancy es conocida por nuestra tecnología líder en la industria y estamos orgullosos de ser reconocidos por ser un gran lugar para trabajar y hacer crecer su carrera.
Best Places to Work in Atlanta
Built In2023
Best Large Places to Work in Atlanta
Built In2023
Best Large Places to Work in Boston
Built In2023
Best Large Places to Work in Chicago
Built In2023
Best Large Places to Work in Los Angeles
Built In2023
Best Large Places to Work in Miami
Built In2023
Best Places to Work in Miami
Built In2023
Best Large Places to Work in Washington, DC
Built In2023
Best Places to Work in Washington, DC
Built In2023
Best Company Leadership
Comparably2022
Best Work-Life Balance
Comparably2022
Best Companies to Work For
InHerSightAugust 2022
Best Company New York
Comparably2022
Best Companies Sense of Belonging
InHerSightSeptember 2022
Best Companies to Work for As Rated by the Women Who Work There
InHerSightNovember 2022
Best Places to Work
InHerSightDecember 2021
Best Companies for Ability to Telecommute
InHerSightDecember 2021
Responsabilidades
Overview
We're the global talent technology leader intelligently solving the most critical challenges for employers and delivering results that strengthen their organizations. Our unified platform, augmented by rich data and deep industry expertise, is revolutionizing how employers attract and hire the talent they need – through connected intelligence.
We are redefining how companies position themselves as employers of choice by using digital tools to help them attract, engage and retain the best talent in the market. You'll work with clients to identify their needs and/or challenges, and recommend solutions that leverage our integrated software solutions and digital delivery teams – all for some of the most recognized brands in the world. You'll identify and drive growth opportunities, fostering innovation that delivers on our clients' business goals. And you'll constantly push the limits of talent acquisition to change the way companies and candidates connect.
Radancy combines the best technology, solutions, and talent under one global roof. We're committed to always evolving and growing through innovation and global collaboration. Join us as we revolutionize recruitment.
Studies have shown that women and people of color are less likely to apply for jobs unless they believe they meet every one of the qualifications in a job description. Our top priority is finding the best candidate for the job and if you are interested in the position, we would encourage you to apply, even if you don't believe you meet every one of the qualifications below.
Responsabilidades
The Sales Development Representative serves as the first point of direct contact with prospective customers as they begin to embark on the buyer journey. The SDR responds to prospect inquiries in a timely, thorough and professional manner. Through outbound activity, the SDR actively and continually seeks out key persons in qualified accounts to build relationships and develop new business opportunities. The key metrics that define a highly effective SDR are qualified appointments set and new business pipeline growth. The ideal candidate will be successful in the following: 
Exceed weekly, monthly, quarterly and annual lead/pipeline targets.
Heavy usage of social media and social tools for sourcing leads and communicating with them.
Intensive phone activity to connect with potential leads.
Maintain complete notes in Salesforce.com CRM system.
Maintain timely and targeted follow-up on leads and outreach.
Ensure properly qualified leads are delivered to assist BDM colleagues.
Qualifications
2+ years of proven work experience as a Sales Development Representative, Sales Account Executive, or similar role.
Desire to be coached, trained and mentored towards a successful sales career, and a desire to grow within a competitive sales organization.
Self-starter with a competitive and entrepreneurial spirit. High-energy with motivation to achieve results in a challenging, fast-paced environment.
Ability to work effectively in both peer and cross-functional teams.
Ability to manage change and continually adapt to changes in a dynamic and evolving industry.
Ability to combine product knowledge and business acumen in articulating customer-centric value propositions.
Ability to research accounts and qualify leads.
Excellent verbal and written communication skills. 
Radancy is an equal opportunity employer and welcomes all qualified applicants regardless of race, ethnicity, religion, gender, gender identity, sexual orientation, disability status, protected veteran status, or any other characteristic protected by law. We actively work to create an inclusive environment where all of our employees can thrive.