Yvette Milne
Vice President, Regional Creative Director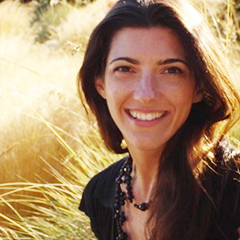 When did you start working for Radancy?
June 2000
What is your current role and responsibilities?
As VP, Regional Creative Director, I work with internal and client teams to understand needs, define parameters, provide guidance and, most importantly, deliver innovative and creative solutions to whatever project we're engaged on.
What does your department do?
We have the fun job! We solve our clients' challenges in ways that support their goals, strengthen their brands and differentiate them from the competition. We get to think big, bring ideas to life, and deliver those "Ooh-Ahh" moments.
What other roles have you had while at Radancy?
Copywriter, Associate Creative Director, Creative Director and Regional Creative Director.
What do you think is the best part about working at Radancy?
I love that my job affords me the chance to peek behind the curtain of so many different companies. To market our clients successfully, we really need to understand their story. It's tremendously satisfying to uncover who they are, what they do, and dig into what their unique challenges are – and then transform that knowledge into unexpected and delightful solutions.
What's one interesting fact about yourself that your your coworkers don't know?
My first paying job was as a toy soldier in the San Francisco Ballet's "Nutcracker." I did it two years in a row and made about $400. Ironically, it would have been my 11-year-old son's first paying job too, but apparently student dancers are no longer paid!