Merle Lückens
Client Strategist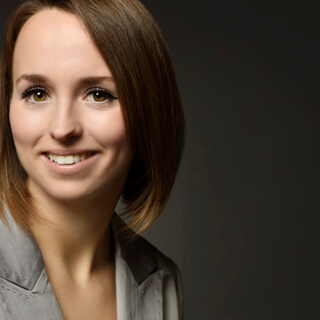 When did you start working for Radancy?
I joined Radancy in 2016.
What does your department do?
In Account Services, our main priority is to serve various clients with all their needs from employer brand consulting, to media to digital. Along with my team, we are ensuring that our strategy is executed flawlessly. We are working with our clients to identify their needs and/or challenges and recommend solutions that leverage our integrated software solutions and digital delivery teams.
What other roles have you had while at Radancy?
Since joining Radancy in 2016, I've purely worked in Account Services roles and followed that career path. I started as an Account Executive, moved to Account Manager, Senior Account Manager and then Account Director in 2020.
What do you think is the best part about working at Radancy?
Having the opportunity to work on a multitude of clients – global and local and being part of a truly global company. I am working with brilliant colleagues from across the globe, and we truly are one team. I also learn new things every day, and no day is the same, which keeps working at Radancy interesting.
What would you tell candidates who apply for a position at Radancy?
Be curious – there are lots of opportunities at Radancy if you go after them. Don't be afraid to ask questions and connect with people not only in your office but around the globe.
What's one interesting fact about yourself that your coworkers don't know?
Some may not know that I have lived in New York and Detroit before moving back to Hamburg, but a lot of co-workers may not know that I have a secret passion for interior design and am a hobby florist (decorating my apartment with fresh flowers every week).