Our People
Martin Thompson
Senior Sales Development Rep (SDR)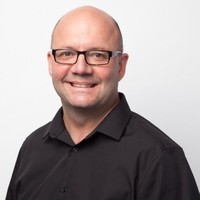 What is your role & responsibilities?
I'm an SDR supporting the Business Development Reps in realizing new business opportunities.
What initially attracted you to apply for your current position at Radancy?
I came from an organization whose core values were based around the culture of the business and putting its people first. That was an environment I thrived in and wanted to replicate! I have found that in Radancy.
Though you've been here a short while, what is something new you've learned so far?
So many, no matter what their role, are only a phone call away and willing to help, no matter how busy they are! That's a huge compliment to the Radancy culture.
Where were you working previously?
For the past 5-1/2 years I worked for Noble Systems, working as an SDR helping to deliver Contact Centre optimization software.
One interesting fact about yourself that coworkers do not know?
I once entered a talent competition as a standup comedian in front of 600 people and won.
Solutions you can count on. Perspective you need. And a commitment to results you deserve.
Connect with Us