Our People
Keisha Liburd
Content Marketing Manager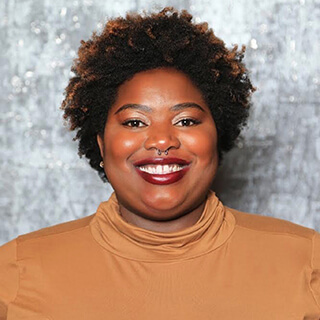 What is your role & responsibilities?
To drive conversations and raise awareness around the Radancy Brand through content strategy and campaigns. Overseeing a variety of projects through the lens of brand development and recruitment marketing.
What initially attracted you to apply for your current position at Radancy?
Upon looking into Radancy, I was impressed by the work the company was doing and wanted to be a part of helping to tell that story.
Since you've been here a short while, what is something new you've learned so far?
I have really gotten to know more about HR Tech as a whole. This was a new industry for me, but every day I am learning more, and I like that.
Where were you working previously?
Prior to joining the team, I was working freelance doing brand and content strategy for businesses across a variety of industries.
One interesting fact about yourself that coworkers do not know?
I have my own web series/podcast that I started last year and landed an interview with Brett Gray, breakout star of the hit Netflix show, On My Block.
Solutions you can count on. Perspective you need. And a commitment to results you deserve.
Connect with Us