Our People
Joseph Siotene
Sales Development Representative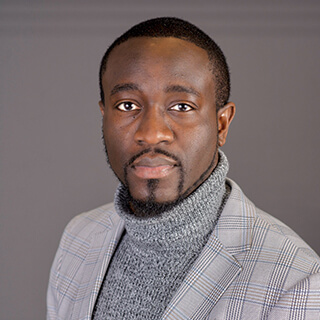 What is your role & responsibilities?
I joined the company as an SDR (Sales Development Representative) and I will be focusing on generating new business for the UK and the French markets.
What initially attracted you to apply for your current position at Radancy?
The position advertised was a perfect match to my skills, knowledge and experience. I saw that Radancy was a fast growing company well-established in its field with positive reviews on Glassdoor. The interview experience was also very satisfying.
Since you've been here a short while, what is something new you've learned so far?
In just a little over two months, I have learned quite a lot. Things such as the importance of an EVP for a company, concepts such as Programmatic AdTech, AJDs (Advanced Job Descriptions) and how to perform an audit on a Career Site.
One interesting fact about yourself that coworkers do not know?
I am a former professional basketball player and I scored 27 points in the second half of an official basketball game.
Solutions you can count on. Perspective you need. And a commitment to results you deserve.
Connect with Us