Helen Vishnevetsky
Senior QA Engineer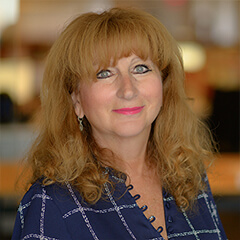 When did you start working for Radancy?
June 2012
What is your current role and responsibilities?
Senior QA Engineer.
What does your department do?
As an Implementation team member, I check and recheck the Career Sites for accuracy, provide detailed records of the findings and provide steps to navigate issues if necessary.
What other roles have you had while at Radancy?
I've been working as a QA Engineer since I've been at Radancy.
What do you think is the best part about working at Radancy?
Working with insightful and results-oriented project managers.
What's one interesting fact about yourself that your coworkers don't know?
I like travel, I like music and I like fashion!