Our People
Ben Pack
Director of Client Strategy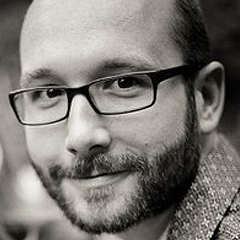 When did you start working for Radancy?
January 2009.
What is your current role and responsibilities?
I'm a Director of Client Strategy. I understand client/agency dynamics and utilize our resources to impact positive outcomes for everybody. My goal is to build positive, long-term equity in our partnerships. What I try to do every day:
Anything in my power to earn the trust and respect of our clients and partners.
Learn as much as I possibly can about as many things as I possibly can.
Help as many people as I can.
Tell cheesy jokes.
What does your department do?
We provide front-line service, strategy and industry guidance to our partners, as well as coordinate our vast internal shared-services teams and experts.
What other roles have you had while at Radancy?
Account Director.
What do you think is the best part about working at Radancy?
I take pride in knowing that we're legitimate thought leaders in our industry. If it impacts the recruitment lifecycle in any way, there's an excellent chance Radancy has institutional knowledge about it. Knowing you're surrounded by real experts is very empowering.
What's one interesting fact about yourself that your coworkers don't know?
I met my wife at a summer choir camp when we were both teenagers. Over the last 20 years we've sung at some of the USA's most famous performing arts venues.
Solutions you can count on. Perspective you need. And a commitment to results you deserve.
Connect with Us