Ben Pack
Vice President, Solutions Engineering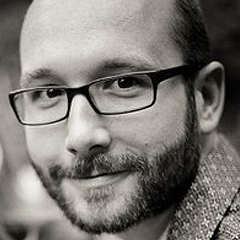 When did you start working for Radancy?
January 2009.
What is your current role and responsibilities?
I serve as a consultative voice to our prospects during the new business process through onboarding, and as a subject matter expert supporting Radancy's new business team. My role is to ensure that our clients have a complete understanding of our services and how we'll work together when they're first onboarded and become part of the Radancy family.
My goal is to build positive long-term equity in our partnerships.
My personal professional values:
Act with integrity at all times
Have humor
Learn
Be objective
Seek understanding
Empathize
What does your department do?
We provide consultative guidance, service, strategy and industry expertise to our prosects and partners, as well as ensure smooth onboarding to our vast internal shared-services teams and experts.
What other roles have you had while at Radancy?
Account Director, VP of Client Strategy.
What do you think is the best part about working at Radancy?
I take pride in knowing that we're legitimate thought leaders in our industry. If it impacts the recruitment lifecycle in any way, there's an excellent chance Radancy has institutional knowledge about it. Knowing you're surrounded by real experts is very empowering.
What's one interesting fact about yourself that your coworkers don't know?
I met my wife at a summer choir camp when we were both teenagers. Over the last 20 years we've sung at some of the USA's most famous performing arts venues.