Adriana Covate
Director, Customer solutions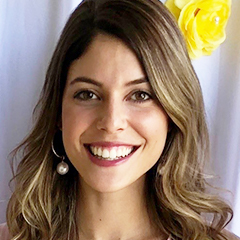 When did you start working for Radancy?
July 2016
What is your current role and responsibilities?
As Director of Customer Solutions, I am responsible for leading client relationships and the overall strategy for my accounts. I also identify growth opportunities leveraging our software solutions that meet my clients' goals and objectives.
What does your department do?
The Customer Solutions department focuses on delivering excellent service to our clients, providing thought leadership and strategies that meet client goals while coordinating with different internal teams to execute strategies flawlessly.
What other roles have you had while at Radancy?
I've been a Customer Success Representative, Content Strategist, and a Customer Success Manager.
What do you think is the best part about working at Radancy?
The endless opportunities available to learn about all different aspects of our business, regardless of your specific role or job title.
What's one interesting fact about yourself that your coworkers don't know?
I'm a citizen of three separate countries: the United States, England and Spain.