Senior Software Engineer
Remote
Overview
Build the most advanced SaaS talent acquisition platform. As a member of our Engineering team, you'll solve complex problems and build go-to-market solutions that transform how companies attract and hire talent. You'll collaborate within agile teams to create scalable, data-driven web applications that support our configurable, cloud-based talent acquisition platform. You'll be supported with state-of-the art resources and tools to build your expertise in delivering next-gen products for the world's largest brands.
Software Engineering
Remote
Regular Full-Time
Success Profile
What makes a successful Senior Software Engineer? Check out the traits we're looking for and see if you have the right mix.
Deadline-oriented
Detail-oriented
Efficient
Good listener
Results-driven
Logical
Culture
Be inspired every day by a rewarding career in tech.
Challenge what's possible by continually innovating and contributing ideas that improve our scalable, data-driven platform.
Collaborate with diverse teams, from Engineering and Data to UX and more, that support you and our industry-leading tech.
Drive our technology and company forward by bringing your whole, authentic self to Radancy, where every voice is valued.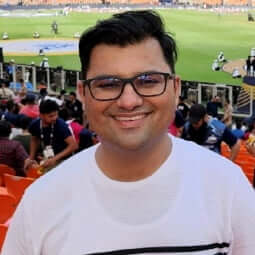 "There are lots of opportunities to solve real - world problems, learn new technologies, and contribute directly to our customers' success.Our global teams are very supportive, working together to deliver the best talent acquisition software solutions."
Benefits
Healthcare

Comprehensive coverage with flexible options, including FSA and HSA.

Flexible Time Off

Holidays. Birthday. Me-days. Take the time you need.

Parental Leave

6 weeks paid, so you can focus on what matters: bonding with your expanding family.

Autonomy

Innovate, ask questions like "what if" and try new solutions without a fear of failure.

Collaboration

Work closely with teams across departments and vendors to expand your skills.

Variety

Global reach, wide client base and a breadth of product offerings – no two days will be the same.
Our Awards
Radancy is known for our industry-leading tech and we're proud to be recognized for being a great place to work and grow your career.
Best Places to Work in Atlanta
Built In2023
Best Large Places to Work in Atlanta
Built In2023
Best Large Places to Work in Boston
Built In2023
Best Large Places to Work in Chicago
Built In2023
Best Large Places to Work in Los Angeles
Built In2023
Best Large Places to Work in Miami
Built In2023
Best Places to Work in Miami
Built In2023
Best Large Places to Work in Washington, DC
Built In2023
Best Places to Work in Washington, DC
Built In2023
Best Company Leadership
Comparably2022
Best Work-Life Balance
Comparably2022
Best Companies to Work For
InHerSightAugust 2022
Best Company New York
Comparably2022
Best Companies Sense of Belonging
InHerSightSeptember 2022
Best Companies to Work for As Rated by the Women Who Work There
InHerSightNovember 2022
Best Places to Work
InHerSightDecember 2021
Best Companies for Ability to Telecommute
InHerSightDecember 2021
Responsibilities
Overview
We're looking for a talented Senior Software Engineer who is passionate about building quality software. Join us! 

Why Join Us? 
Build something revolutionary - The market is ripe for disruption and there's no doubt that whoever cracks the puzzle will win the market. This is a rare opportunity for you to build a large-scale platform that will impact millions of people (instead of boring old enterprise software that few people touch).

Quality of the Team - Truly high-performing teams are hard to come by; joining us gives you an opportunity to collaborate with, learn from, and grow together with like-minded, successful tech veterans who have a track record of building great products.
Studies have shown that women and people of color are less likely to apply for jobs unless they believe they meet every one of the qualifications in a job description. Our top priority is finding the best candidate for the job and if you are interested in the position, we would encourage you to apply, even if you don't believe you meet every one of the qualifications below.
Responsibilities
Develop APIs and background processing services that deliver marketing-oriented functionality for our suite of commercial talent acquisition software products. You will use tools like .Net Core, C#, Docker, PostgreSQL, MongoDB, Kafka, RabbitMQ, Jenkins and many others

As part of an agile team, participate in all phases of the software engineering life cycle

Provide technical troubleshooting and debug support

Ensure that necessary technical documentation is maintained in an appropriate manner

Develop automated tests targeting features delivered

Lead planning, design and development for projects involving two or three developers from your team
Qualifications
5+ years of product development experience of consumer software and applications

Extensive experience with .Net, C#, Web API, SQL and streaming and messaging technologies such as Kafka and RabbitMQ

Experience developing solutions that blend and apply logic to incredibly large datasets, employing strategies that can take advantage of parallelization and horizontal scaling

Experience applying automated testing strategies at multiple levels of system granularity; and with tools like xUnit, Swagger, Postman and load simulation suites

Experience with Docker Compose or similar tools for provisioning ephemeral environments

Experience with monitoring technologies and in particular with instrumenting application code

Exposure to agile methodologies and particularly scrum

Strong understanding of development patterns and SOLID / DDD principles

Experience in an environment with several teams contributing software components in a microservices architecture is a plus

Experience developing content management solutions is a plus

Experience delivering applications that run in a containerized environment is a plus

Working knowledge of time/space complexity utilizing Big O notation and how it can be applied

Bachelor's degree in related area (Computer Science, Information Systems, Engineering) or an equivalent combination of education and experience
Salary Range: USD $125,000.00 -$150,000.00*
*The above range is based on a wide array of factors unique to each candidate, including but not limited to skill set, years and depth of experience, certifications, and specific office location.

Radancy is an equal opportunity employer and welcomes all qualified applicants regardless of race, ethnicity, religion, gender, gender identity, sexual orientation, disability status, protected veteran status, or any other characteristic protected by law. We actively work to create an inclusive environment where all of our employees can thrive.