Sales Development Representative
Hamburg, Germany
Overview
Radancy is transforming how companies connect with candidates through our industry-leading SaaS talent acquisition platform. As a member of our Sales team, you'll work with some of the most recognized brands in the world, identifying their critical hiring challenges and delivering go-to-market human capital strategies that leverage our scalable, cloud-based platform to meet their business goals and strengthen their organizations. Your talent will drive growth opportunities and empower innovation for the company and your career.
Sales
Hybrid
Regular Full-Time
Success Profile
What makes a successful Sales Development Representative? Check out the traits we're looking for and see if you have the right mix.
Problem Solver
Entrepreneurial
Tech savvy
Goal-oriented
Analytical
Good listener
Culture
Be inspired every day by a rewarding career in tech.
Challenge what's possible by continually innovating and contributing ideas that improve our scalable, data-driven platform.
Collaborate with diverse teams, from Engineering and Data to UX and more, that support you and our industry-leading tech.
Drive our technology and company forward by bringing your whole, authentic self to Radancy, where every voice is valued.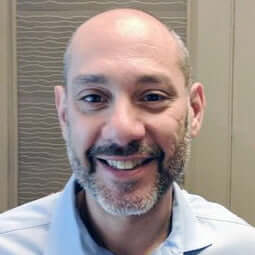 "I enjoy working for a SaaS organization that does meaningful work. Our software helps connect the best companies with the best talent available. I am proud to work for an industry leader and to be part of a family with a common goal of transforming talent acquisition."
Benefits
Pension

Annual Leave

27 vacation days and your birthday, Christmas Eve and New Year's Eve off.

Corporate Benefits Program

Benefit from discounts at more than 1,500 retailers – from electronics and fashion to luxury items and travel.

Collaboration

Work closely with teams across departments and vendors to expand your skills.

Autonomy

Innovate, ask questions like "what if" and try new solutions without a fear of failure.

Variety

Global reach, wide client base and a breadth of product offerings – no two days will be the same.
Our Awards
Radancy is known for our industry-leading tech and we're proud to be recognized for being a great place to work and grow your career.
Best Places to Work in Atlanta
Built In2023
Best Large Places to Work in Atlanta
Built In2023
Best Large Places to Work in Boston
Built In2023
Best Large Places to Work in Chicago
Built In2023
Best Large Places to Work in Los Angeles
Built In2023
Best Large Places to Work in Miami
Built In2023
Best Places to Work in Miami
Built In2023
Best Large Places to Work in Washington, DC
Built In2023
Best Places to Work in Washington, DC
Built In2023
Best Company Leadership
Comparably2022
Best Work-Life Balance
Comparably2022
Best Companies to Work For
InHerSightAugust 2022
Best Company New York
Comparably2022
Best Companies Sense of Belonging
InHerSightSeptember 2022
Best Companies to Work for As Rated by the Women Who Work There
InHerSightNovember 2022
Best Places to Work
InHerSightDecember 2021
Best Companies for Ability to Telecommute
InHerSightDecember 2021
Responsibilities
Overview
Über diese Rolle
Wir wachsen – und mir dir an Bord geht dieser Trend weiter steil nach oben. Als Sales Development Representative (SDR) konzentrierst du dich darauf, neue Beziehungen aufzubauen und so Grundsteine für unser Wachstum über die nächsten Jahre zu legen. Gemeinsam mit dem Sales- und Marketing-Team identifizierst und qualifizierst du Prospects und stellst eine nahtlose Übergabe an einen Business Development Representative sicher.
Studien zeigen, dass Frauen und Menschen of Color sich nur auf einen Job bewerben, wenn sie jeder einzelnen Anforderung aus der Stellenausschreibung entsprechen können. Wir wollen unsere Jobs mit den besten Leuten besetzen. Wenn du also einen unserer Jobs spannend findest, dann ermutigen wir dich ausdrücklich zur Bewerbung, auch wenn du nicht jede unten gelistete Qualifikation aufweisen kannst.
Responsibilities
Aufgaben

• Recherche und Erstellung von Profilen potenzieller Unternehmen und Personen für Outbound-Verkaufskampagnen
• Aufbau einer soliden Pipeline von Kontakten für Nurturing Campaigns und damit verbundene Marketingaktivitäten
• Entwicklung und Umsetzung einer Multi-Channel-Strategie (Telefon, E-Mail und Social Media), um mit potenziellen Kunden und Interessenten in Kontakt zu treten
• Qualifizierung von potenziellen Kunden zur Umwandlung in persönliche Treffen und Geschäftsmöglichkeiten
• Unterstützung bei der Beantwortung von Ausschreibungen/RFPs
• Verwaltung und Aktualisierung unseres CRMs (Salesforce) zu Aktivitäten und Pipeline
• Ständige Wettbewerbs- und allgemeine Marktforschung, um ein genaues Verständnis für neue Möglichkeiten und Herausforderungen zu erhalten
• Aufbau einer engen Beziehung zu Kolleg*innen in der DACH-Region und den globalen Vertriebsteams
• Enge Zusammenarbeit mit dem Marketing, um neue Kampagnenstrategien zu entwickeln
• Kontinuierliche Weiterbildung zu unserm Produkt- und Dienstleistungsangebot
Qualifications
Fähigkeiten und Erwartungen

• Erfahrung im (Inside) Sales von Software an Unternehmen, idealerweise in den Bereichen HR/Talent oder digitales Marketing
• Ausgezeichnete Deutsch- und sehr gute Englischkenntnisse
• Eine starke Erfolgsbilanz bei der Übererfüllung von Quoten
• Unternehmerische Denkweise mit einem starken Drang, immer besser zu werden
• Hervorrangende Kommunikationsfähigkeiten, insbesondere am Telefon
• Ausgeprägte organisatorische Fähigkeiten zur Maximierung des Outputs
• Hartnäckig, belastbar und kreativ im Denken; erfahren in der Umwandlung von neuen Geschäftskontakten
• Lernfähigkeit und -bereitschaft, um deine Vertriebsskills immer weiterzuentwickeln
• Deine Erfolgskriterien:
o Eine Pipeline aufbauen, die deine Quartalsziele deckt
o Akkurate und fristgerechte Datenpflege in unserem CRM
o Anzahl der Neukunden aus deinen Leads

Benefits

• 27 Tage Urlaub sowie an deinem Geburtstag, Heiligabend und Silvester frei
• Einen individuellen Karriereplan mit vielen Entwicklungsmöglichkeiten
• Eine globale Arbeitsumgebung
• Intensive Einarbeitung, hohe Eigenverantwortung und Weiterbildungsmöglichkeiten
• Ein Büro nahe der Hamburger Binnenalster für hybrides Arbeiten oder Remote-Arbeiten aus dem Homeoffice
• Betriebliche Altersvorsorge und Mitarbeiterrabatte
Inklusion

Wir sind der Meinung, dass Inklusion bei jeder einzelnen Person beginnt und dass Diversität entsteht, wenn sich alle zugehörig fühlen können. Und um verantwortlich und partnerschaftlich zu handeln, müssen wir unseren Worten auch Taten folgen lassen. Unser Unternehmen ist ein sicherer Ort, an dem alle sie selbst sein können und Unterschiede uns bereichern.
Radancy ist der weltweite Marktführer für Recruiting-Technologie und bietet intelligente Lösungen für die dringendsten Herausforderungen von Arbeitgebern. Unsere Recruiting-Plattform ergänzen wir mit angereicherten Daten und umfassendem Branchenwissen und revolutionieren so die Recruiting-Welt und die Möglichkeiten unserer Kunden, mit Top-Kandidat*innen ins Gespräch zu kommen und sie für sich zu gewinnen.