Finance Analyst
Germantown, Wisconsin
Overview
Ensure the integrity of our revenue recognition and account functions for all worldwide transactions for our multi-tenant, cloud-based platform. As the leading global talent acquisition SaaS provider, we're transforming the way that companies and candidates connect. Your work fuels our innovation and touches on every aspect of our technology for customers, which include some of the world's largest brands. Radancy supports you with the tools and resources you need to feel empowered in your career.
Accounting & Finance
Hybrid
Regular Full-Time
Success Profile
What makes a successful Finance Analyst? Check out the traits we're looking for and see if you have the right mix.
Effective Communicator
Organizational Skills
Problem-solver
Analytical
Detailed Oriented
Tech Savvy
Culture
Be inspired every day by a rewarding career in tech.
Challenge what's possible by continually innovating and contributing ideas that improve our scalable, data-driven platform.
Collaborate with diverse teams, from Engineering and Data to UX and more, that support you and our industry-leading tech.
Drive our technology and company forward by bringing your whole, authentic self to Radancy, where every voice is valued.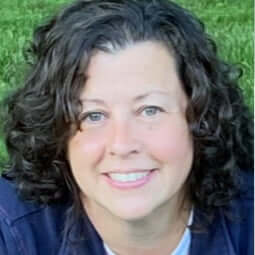 "Since we are supporting our global infrastructure, I think my job gives me a lot of opportunities to meet people both within our company and at other organizations. I get a lot of satisfaction out of my job and meeting our goals here."
Benefits
Healthcare

Comprehensive coverage with flexible options, including FSA and HSA.

Flexible Time Off

Holidays. Birthday. Me-days. Take the time you need.

Parental Leave

6 weeks paid, so you can focus on what matters: bonding with your expanding family.

Autonomy

Innovate, ask questions like "what if" and try new solutions without a fear of failure.

Collaboration

Work closely with teams across departments and vendors to expand your skills.

Variety

Global reach, wide client base and a breadth of product offerings – no two days will be the same.
Our Awards
Radancy is known for our industry-leading tech and we're proud to be recognized for being a great place to work and grow your career.
Best Places to Work in Atlanta
Built In2023
Best Large Places to Work in Atlanta
Built In2023
Best Large Places to Work in Boston
Built In2023
Best Large Places to Work in Chicago
Built In2023
Best Large Places to Work in Los Angeles
Built In2023
Best Large Places to Work in Miami
Built In2023
Best Places to Work in Miami
Built In2023
Best Large Places to Work in Washington, DC
Built In2023
Best Places to Work in Washington, DC
Built In2023
Best Company Leadership
Comparably2022
Best Work-Life Balance
Comparably2022
Best Companies to Work For
InHerSightAugust 2022
Best Company New York
Comparably2022
Best Companies Sense of Belonging
InHerSightSeptember 2022
Best Companies to Work for As Rated by the Women Who Work There
InHerSightNovember 2022
Best Places to Work
InHerSightDecember 2021
Best Companies for Ability to Telecommute
InHerSightDecember 2021
Responsibilities
Overview
As a Financial Analyst, you will be primarily involved with illuminating business performance implied by financial/quantitative metrics and ad-hoc data analyses and helping establish new, actionable, operating metrics and reports.  These core objectives will be met by executing various financial/data analyses and reporting activities at both the business unit and corporate levels.  

Studies have shown that women and people of color are less likely to apply for jobs unless they believe they meet every one of the qualifications in a job description. Our top priority is finding the best candidate for the job and if you are interested in the position, we would encourage you to apply, even if you don't believe you meet every one of the qualifications below.
Responsibilities
What does a great Financial Analyst do?
Facilitate the annual P&L budgeting process and subsequent monthly/quarterly forecasts
Perform periodic variance analysis of budgeted, forecasted and actual financial performance, clearly interpreting and documenting variance drivers
Author periodic written management reports summarizing P&L performance and variance analysis results
Support all business unit managers in periodic financial and operational performance reviews, helping to draft presentations that clearly articulate the "story" implied by the analytical findings/insights
Assist in identifying and implementing financial and operationally relevant Key Performance Indicators across and within respective business units
Proactively develop the business unit managers' proficiency in interpreting and acting on financial/quantitative metrics to improve organizational performance; assist them, in conjunction with the Operations team, to develop and measure actionable plans
Proactively analyze the financial stability (profitability) of individual accounts (clients), identify drivers and make recommendations
Support business unit managers in developing financial information for RFP & Pricing submissions
Assist in establishing and maintaining various reusable reporting templates
Take an active role in further developing Radancy's Financial Reporting and Analysis policies and procedures, producing high quality documentation as needed
Execute ad-hoc financial/quantitative analysis and various reporting requests in support of business unit and corporate managers
Maintain a working knowledge of current principles and methodologies in financial reporting; profit planning, cost accounting and profitability analysis best-practices as they apply to service organizations
Qualifications
Requirements for Consideration
BS in Finance, Accounting, or related field
2-4 years of finance experience, preferably in a services organization
Strong data analysis skills; financial/business modeling experience a plus
High proficiency in MS Office, particularly with Excel, Access and PowerPoint
Functional knowledge of financial reporting systems and methodologies such as Essbase and Oracle
Effective oral and written communication skills with a strong ability to efficiently communicate financial results to both financially and non-financially oriented persons
Initiative; originate productive actions without specific instructions; generate new ideas, processes and approaches to meet business needs
We are an equal opportunity employer and all qualified applicants will receive consideration for employment without regard to race, color, religion, sex, national origin, disability status, protected veteran status, or any other characteristic protected by law.