Customer Success Manager
Capelle aan den IJssel, Netherlands
Overview
Radancy is transforming how companies connect with candidates through our industry-leading, cloud-based, SaaS talent acquisition platform. As a member of Customer Success, you'll deliver strategies to drive the success of our platform to increase adoption, engagement and growth. Your work helps the world's largest brands attract and hire candidates faster. Radancy supports you with the tools and resources needed to feel empowered with a meaningful career.
Customer Success
Hybrid
Regular Full-Time
Success Profile
What makes a successful Customer Success Manager? Check out the traits we're looking for and see if you have the right mix.
Relationship-expertise
Strong Leadership Skills
Strategic
Analytical
Tech Savvy
Problem-solver
Culture
Be inspired every day by a rewarding career in tech.
Challenge what's possible by continually innovating and contributing ideas that improve our scalable, data-driven platform.
Collaborate with diverse teams, from Engineering and Data to UX and more, that support you and our industry-leading tech.
Drive our technology and company forward by bringing your whole, authentic self to Radancy, where every voice is valued.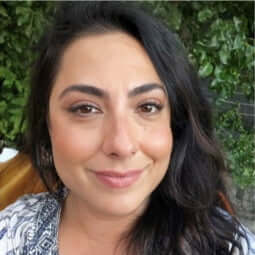 "One of the biggest benefits of working at Radancy is the combination of great people alongside cutting-edge technology. Our talent acquisition platform brings together holistic insights that strategically meet, and exceed, our client objectives with purpose."
Benefits
Pension

Employer contributions and additional insurances in case of death, injury, or long-term illness.

Annual Leave

Holidays. Birthday. Plus 25 days per year. Take the time you need.

Work-Life Balance

Weekly instructor-led bootcamp training, chef de cuisine preparing your lunch, beautiful location with tranquil river-views from the garden and terrace.

Collaboration

Work closely with teams across departments and vendors to expand your skills.

Autonomy

Innovate, ask questions like "what if" and try new solutions without a fear of failure.

Variety

Global reach, wide client base and a breadth of product offerings – no two days will be the same.
Our Awards
Radancy is known for our industry-leading tech and we're proud to be recognized for being a great place to work and grow your career.
Best Places to Work in Atlanta
Built In2023
Best Large Places to Work in Atlanta
Built In2023
Best Large Places to Work in Boston
Built In2023
Best Large Places to Work in Chicago
Built In2023
Best Large Places to Work in Los Angeles
Built In2023
Best Large Places to Work in Miami
Built In2023
Best Places to Work in Miami
Built In2023
Best Large Places to Work in Washington, DC
Built In2023
Best Places to Work in Washington, DC
Built In2023
Best Company Leadership
Comparably2022
Best Work-Life Balance
Comparably2022
Best Companies to Work For
InHerSightAugust 2022
Best Company New York
Comparably2022
Best Companies Sense of Belonging
InHerSightSeptember 2022
Best Companies to Work for As Rated by the Women Who Work There
InHerSightNovember 2022
Best Places to Work
InHerSightDecember 2021
Best Companies for Ability to Telecommute
InHerSightDecember 2021
Responsibilities
Overview
Ben jij een doortastende en daadkrachtige persoonlijkheid met ervaring in account
management, consulting of advisering van (online) communicatieprojecten? Wil jij sterke
klantrelaties op- en uitbouwen met de grootste werkgevers van Nederland en
daarbuiten? Kom dan werken én jezelf verder ontwikkelen bij Radancy.
Responsibilities
Dit ga je doen
Als Customer Success Manager begeleid je onze klanten gedurende de gehele talent
journey; van oriëntatie tot en met sollicitatie. Denk aan het opzetten van
recruitmentsites, employer branding en recruitment campagnes, referral programs,
programmatic advertising en optimalisatie van bestaande producten en diensten. Je
begrijpt de wensen en zorgen van je klanten en zorgt ervoor dat hun feedback wordt
gehoord, zodat ze met jouw advies en ondersteuning de juiste talenten weten te vinden
en te werven.

Tot je taken behoren onder meer:
• Eindverantwoordelijkheid voor je eigen klantenportefeuille.
• Het proactief geven van advies en optreden als betrouwbare partner voor onze
klanten.
• Het opstellen van strakke (de)briefings voor zowel onze opdrachtgevers als interne
teams.
• Het onderhouden van een sterke relatie met je klanten en het kennen van hun
individuele behoeften en uitdagingen.
• Het vertalen van de feedback, doelen en behoeften van onze klanten naar onze
interne organisatie, zodat we onze producten en diensten nog beter kunnen maken.
• Het analyseren van data en KPI's en het doen van voorstellen voor optimalisaties
gebaseerd op de doelstellingen van de individuele klant.
• Het voorbereiden, organiseren en opvolgen van evaluatiesessies met de klant één
keer per kwartaal.
• Het tijdig herkennen van potentiële groei- en uitbreidingsmogelijkheden.
Qualifications
Dit ben jij

• Je hebt een afgeronde hbo-opleiding.
• Je hebt minstens 3 jaar relevante ervaring op het gebied van klantgerichte
adviesdiensten of accountmanagement (HR- en/of SaaS-ervaring is een pre).
• Je hebt geen moeite met het doorgronden en analyseren van verschillende soorten
data en informatie.
• Je bent in staat om te coördineren tussen verschillende interne en externe
stakeholders en bezit sterke communicatieve vaardigheden.
• Je toont diplomatie, tact en kalmte bij het omgaan met klantproblemen en escalaties.
• Je bent verantwoordelijk, initiatiefrijk, daadkrachtig en een teamspeler.
• Je spreekt en schrijft goed Nederlands en hebt een goede kennis van het Engels.
• Je bent flexibel ingesteld, aangezien je werkplek afwisselend in Capelle a/d IJssel, bij
klanten, thuis, of gewoon waar je laptop staat, is.
Dit bieden we

Je krijgt een goed salaris en daarnaast hebben we uitgebreide secundaire
arbeidsvoorwaarden, waaronder een uitstekende pensioenregeling. Maar laat dat niet je
motivatie zijn. We bieden je namelijk een unieke kans om jezelf verder te ontwikkelen.
Je gaat werken met specialisten op het gebied van creatie, design, front- en back-end
development, media en research. Jonge, gedreven mensen met wie je in wisselende
teams zult samenwerken en van wie je ontzettend veel kunt leren. En met professionele
opdrachtgevers die – net als jij – bedreven zijn in het communicatievak. En dat in een
omgeving waar het niet draait om waar of wanneer je werkt, maar om wat je bijdraagt
aan het succes voor onze opdrachtgevers. O, en hadden we al gezegd dat we een eigen
chef-kok in dienst hebben?
Dit zijn wij

Radancy Nederland is een full-service arbeidsmarktbureau gespecialiseerd in employer
branding en recruitment advertising. Maar op verjaardagen zeggen we gewoon 'een
reclamebureau gespecialiseerd in personeelswerving'. We helpen toonaangevende
bedrijven en overheidsorganisaties in Nederland – onder meer Defensie, de
Belastingdienst, gemeente Rotterdam, Accenture en VodafoneZiggo – zich te
onderscheiden als werkgever en zo de juiste talenten voor de toekomst aan zich te
binden. Van Employer Value Proposition tot innovatief mediaplan, en van creatief concept
tot en met complete recruitmentsites gebouwd op ons Talent Acquisition Cloud-platform
of RudderCMS. Als marktleider in Nederland hebben we alle kennis en vakmanschap in
eigen huis. En als onderdeel van ons wereldwijd opererende merk kun je niet alleen op je
55 collega's in Nederland rekenen, maar ook op de kennis, ervaring en support van zo'n
1.200 collega's wereldwijd.
Meer weten?
Neem dan contact op met Maarten van Appel, Managing Director, via
maarten.vanappel@radancy.com.
Solliciteren kan via onderstaande button.
Radancy is an equal opportunity employer and welcomes all qualified applicants regardless of race, ethnicity, religion, gender, gender identity, sexual orientation, disability status, protected veteran status, or any other characteristic protected by law. We actively work to create an inclusive environment where all of our employees can thrive.