We are introducing the 2022 Employee Referral Benchmark Report together with Radancy for the first time.
Firstbird has now become Radancy.

At Firstbird, we believe in connections that count. That's why we've teamed up with Radancy, the global leader in talent technology. Together, we are raising the bar for employee referral programs globally. For you this means: more options, more services, more products and more success.
Goodbye Firstbird, hello Radancy.
We combine Firstbird's employee referral platform with Radancy's Talent Acquisition Cloud. With this unique recruiting solution, we offer talent acquisition teams a significant competitive advantage to find and hire better talent faster in tomorrow's job market.
Together we solve the most important recruiting challenges of companies all over the world: we connect people with their dream jobs and companies with the best talent.
The 2022 Employee Referral Benchmark Report is here
And we're introducing it for the first time with Radancy.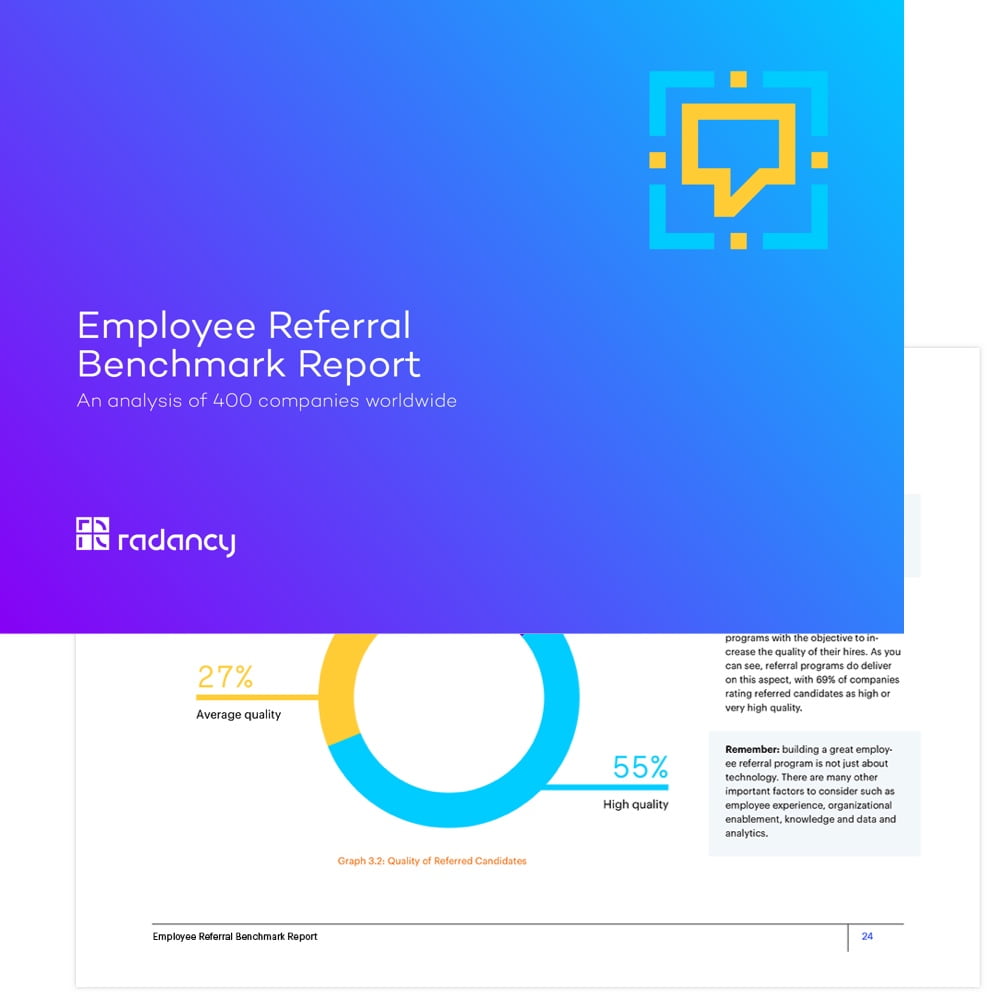 For many companies, employee referrals are an integral part of their recruiting strategy. We collected data from 400 companies, and, in the following report, we provide you the answers to our most common questions:
How does my employee referral program compare to others?
What rewards bring in the most referrals?
What referral hire rate can we expect?
How can we use employee referrals as a scalable and measurable success strategy?