Firstbird has now become Radancy.

At Firstbird, we believe in connections that count. That's why we've teamed up with Radancy, the global leader in talent technology. Together, we are raising the bar for employee referral programs globally. For you this means: more options, more services, more products and more success.
Goodbye Firstbird, hello Radancy.
We combine Firstbird's employee referral platform with Radancy's Talent Acquisition Cloud. With this unique recruiting solution, we offer talent acquisition teams a significant competitive advantage to find and hire better talent faster in tomorrow's job market.
Together we solve the most important recruiting challenges of companies all over the world: we connect people with their dream jobs and companies with the best talent.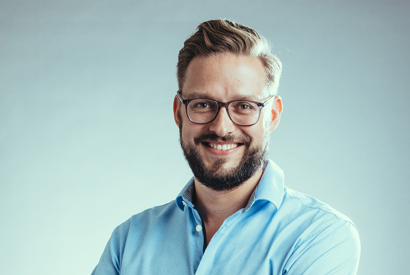 "At Firstbird, our goal has always been to be the global standard for employee referrals. Together with Radancy we can now offer our customers highly qualified localized teams and excellent service all over the world. By combining our products and expertise, we are creating a unique offering that enables companies to find and hire the talent they need."
- Arnim Wahls, Executive Vice President DACH, Radancy und Founder, Firstbird
Employee Referrals, now with Radancy's Talent Acquisition Cloud
Firstbird, now Radancy's Employee Referrals just got better as part of Radancy's Talent Acquisition Cloud. Through our seamless integration into your workflow, we help you find top talent for hard-to-fill positions and motivate and reward your employees for referrals. With us, you will attract qualified talent even faster - because we create connections that count.
Employee referrals should make your life easier.
Not harder.
Attract better candidates

Candidates that were referred through Employee
Referrals are 230%
more likely to be hired.

Reach more talent

Employee Referrals gives you access to a 10x talent pool.

Recruit hard-to-fill roles

A-players hire A-players. Your employees know who is a good fit.
The 2022 Referral Benchmark Report is here
And we're introducing it for the first time with Radancy.
For many companies, employee referrals are an essential part of their recruiting strategy. We collected data from 400 companies worldwide to answer your key questions in the following report.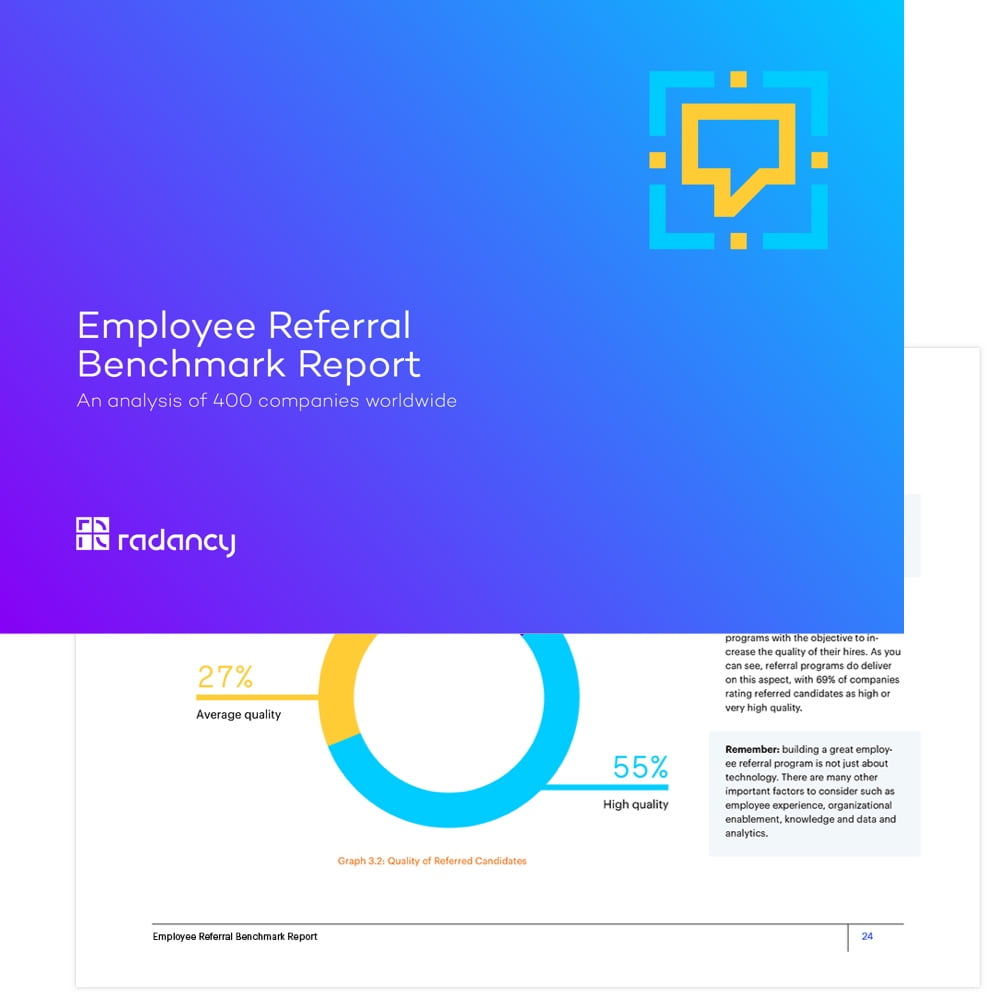 Contact us and let's see how Radancy can take your employee referral program to the next level.
Want to learn more?
Would you like to find out more about the merger?

Contact us!