Überblick
Mit uns baust du die beste Recruitment-Plattform der Welt. Im Softwareteam von Radancy entwickelst du Lösungen, die neu definieren, wie Unternehmen und Bewerber*innen in Kontakt treten. So hilftst du Millionen Menschen dabei, ihren Traumjob zu finden. Unser Tech-Stack und unsere Tools? Wir haben alles, was du brauchst: von Typescript, Phython und Rust bis hin zu Kafka, Kinesis, Flink und so weiter. Jeden Tag entdecken wir die Grenzen des Machbaren neu und entwicklen gemeinsam Next-Generation-Anwendungen und Produkte für einige der bekanntesten Fortune-100-Unternehmen. Klingt gut? Dann sollten wir sprechen.
Vollzeit
Karrierelevel: Berufserfahrung
Reisen: Nein
Erfolgsprofil
So bist du im Software-Team erfolgreich:
Gut im Zeitmanagement
Detailorientiert
Effizient
Aufmerksam
Ergebnisorientiert
Logisch denkend
Waram Radancy
Cuidado de la Salud

Cobertura integral con opciones flexibles, incluidas FSA y HSA.

Tiempo libre

Horario flexible y días libres en cumpleaños y otras fechas: use el tiempo como mejor le parezca.

Colaboración

Oportunidades de aprendizaje local y intercambio de conocimientos digitales en toda la empresa.

Libertad

La capacidad de innovar, preguntar qué pasaría si y probar nuevas soluciones sin miedo al fracaso.

Variedad

Oportunidades para liderar múltiples cuentas y diversos tipos de proyectos.

Compensación

Salarios competitivos.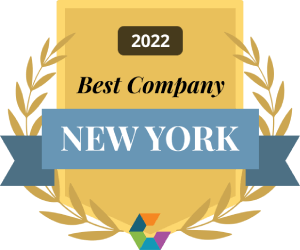 Ich habe viele Möglichkeiten, an Lösungen zu arbeiten, die sich auf die reale Welt auswirken, viele neue Technologien zu erlernen und damit direkt zum Erfolg unserer Kund*innen beizutragen. Unsere agilen Teams sind sehr kompetent und wir unterstützen uns gegenseitig. So liefern wir die besten Recuiting-Lösungen und bringen die richtigen Bewerber*innen an Bord.

Priyank, Senior Software Engineer
Aufgaben
Anzeigen-ID 3638
Überblick
We're looking for a talented Software Engineer who is passionate about building quality software. 
Why Join Us? 
Build something revolutionary - The market is ripe for disruption and 

there's

 no doubt that whoever cracks the puzzle will win the market. This is a rare opportunity for you to build a large-scale platform that will impact millions of people (instead of boring old enterprise software that few people touch).

Quality of the Team - Truly high-performing teams are hard to come by; joining us gives you an opportunity to collaborate with, learn from, and grow together with like-minded, successful tech veterans who have a track record of building great products.
Studies have shown that women and people of color are less likely to apply for jobs unless they believe they meet every one of the qualifications in a job description. Our top priority is finding the best candidate for the job and if you are interested in the position, we would encourage you to apply, even if you don't believe you meet every one of the qualifications below.
Aufgaben
Design and develop major functional or performance enhancements for existing solutions and produce new software solutions and

tools

Contribute to the architecture, design, and coding of our next generation

web based

enterprise solutions

Contribute to the maintenance and enhancements of our

back end

processing systems and applications

Identify and eliminate performance bottlenecks and make performance-related improvements to software and configuration

components

Gather business requirements and participate in solution definition and feature

prioritization

Lead the testing and fixing of new or enhanced

solutions

Assist with the development and review of technical and end user

documentation

Participate in production deployments and provide technical troubleshooting and debug

support

Identify and champion innovations and improvements to help drive the growth of the

business
Qualifications
2+ years of experience with product development and architecture of consumer software and applications.

Proficiency in

C#,.Net

Core,

MVC,

SQL Server, Redis, MongoDB

.

Strong knowledge of object-oriented programming.

Familiarity with source control, build processes, and continuous delivery.

Ability to develop integrated solutions to resolve highly complex technical and business issues.

Experience working in an Agile environment (

e.g.

Scrum, Kanban).

Intellectual curiosity and a desire to learn and experiment with new technologies.

Ability to demonstrate expertise when discussing technical issues and solving complex problems.

Proven execution delivering on performance targets and key operational metrics.

Attention to detail,

thoroughness

and an urgency to consistently set and meet deadlines.

Strong analytical skills and business acumen.

Strong written and verbal communication skills.

Bachelor's degree in related area (Computer Science, Information Systems, Engineering) or an equivalent combination of education and experience is a plus.
Nice To Have:
Experience with

front-end JavaScript libraries (

e.

g.

Angular

, React

).

Experience with Caching (In-Memory, CDN)

.
 
Flexible location:
Remote with the option to work on-site post-COVID if so desired. Options include NYC, Chicago, and Atlanta.
Join the global leader in talent acquisition technologies that's committed to finding new ways to leverage software, strategy and creative to enhance our clients' employer brands – across every connection point. We're looking for unconventional thinkers. Relentless collaborators. And ferocious innovators. Talented individuals who are ready to work towards solutions that transform the way employers and job seekers connect.
Salary Range: $90,000.00-$115,000.00*
*The above range is based on a wide array of factors unique to each candidate, including but not limited to skill set, years and depth of experience, certifications, and specific office location.
Radancy is an equal opportunity employer and welcomes all qualified applicants regardless of race, ethnicity, religion, gender, gender identity, sexual orientation, disability status, protected veteran status, or any other characteristic protected by law. We actively work to create an inclusive environment where all of our employees can thrive.
Sich bewerben
Neuste Jobs
You have not recently viewed any jobs.