Finance Analyst
Germantown, Wisconsin
Überblick
Stellen Sie für unsere mandantenfähige Talent Acquisition Cloud die Integrität unserer Umsatzrealisierungs- und Kontofunktionen für alle weltweiten Transaktionen sicher. Als führender globaler SaaS-Anbieter für Talent Acquisition verändern wir die Art und Weise, wie Unternehmen mit Bewerberinnen und Bewerbern in Kontakt treten. Ihre Arbeit treibt unsere Innovation voran, während Sie mit jedem Aspekt unserer Technologie für unsere Kunden in Berührung kommen. Zu unseren Kunden gehören einige der größten Marken der Welt. Radancy unterstützt Sie mit allen Tools und Ressourcen, die Sie benötigen, um Ihren bedeutungsvollen Karriereweg zu gehen.
Accounting & Finance
Hybrid
Regular Full-Time
Erfolgsprofil
Was macht eine*n erfolgreiche*n Finance Analyst aus? Werfen Sie einen Blick auf die gesuchten Anforderungen und überlegen Sie, ob diese Position die richtige für Sie ist.
Kommunikationsstark
Organisiert
Lösungsorientiert
Analytisch
Detailorientiert
Technikaffin
Unsere Unternehmenskultur
Lassen Sie sich jeden Tag von einer lohnenden Karriere in der Technik inspirieren.
Wachsen Sie über sich hinaus und bringen Sie kontinuierlich Innovationen sowie Ideen ein, die unsere skalierbare, datengetriebene Plattform verbessern.
Arbeiten Sie mit verschiedenen Teams zusammen, von Engineering and Data bis hin zu UX und mehr, die Sie und unsere branchenführende Technologie unterstützen.
Bringen Sie unsere Technologie und unser Unternehmen voran, indem Sie Ihr authentisches Ich bei Radancy einbringen, denn wir schätzen jede Person für ihre einzigartigen Perspektiven und ihr Wissen.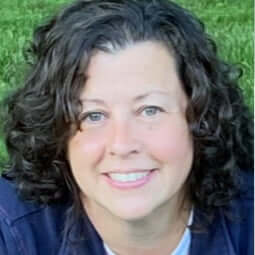 "Da wir unsere globale Infrastruktur unterstützen, denke ich, dass mein Job mir viele Möglichkeiten bietet, Menschen sowohl innerhalb unseres Unternehmens als auch in anderen Organisationen kennenzulernen. Ich bin sehr zufrieden mit meiner Arbeit und dem Erreichen unserer Ziele hier."
Benefits
Gesundheitsvorsorge

Umfassender Versicherungsschutz mit flexiblen Optionen, einschließlich FSA (Flexible Spending Account) und HSA (Health Savings Account)

Flexible Urlaubstage

Urlaubstage. Geburtstag. Me-Days. Nehmen Sie sich die Zeit, die Sie brauchen.

Elternzeit

6 Wochen bezahlte Elternzeit, damit Sie sich auf das Wesentliche konzentrieren können: das Zusammensein mit Ihrer wachsenden Familie.

Freiheit

Raum für Ideen und Innovation

Internationales Umfeld

Zusammenarbeit mit Kolleg*innen aus der ganzen Welt

Abwechslung

Die Möglichkeit, unterschiedliche Accounts kennenzulernen
Unsere Auszeichnungen
Radancy ist bekannt für branchenführende Technologie und wir sind stolz darauf, als großartiger Ort zum Arbeiten gesehen zu werden, an dem Ihre Karriere wachsen kann.
Best Places to Work in Atlanta
Built In2023
Best Large Places to Work in Atlanta
Built In2023
Best Large Places to Work in Boston
Built In2023
Best Large Places to Work in Chicago
Built In2023
Best Large Places to Work in Los Angeles
Built In2023
Best Large Places to Work in Miami
Built In2023
Best Places to Work in Miami
Built In2023
Best Large Places to Work in Washington, DC
Built In2023
Best Places to Work in Washington, DC
Built In2023
Best Company Leadership
Comparably2022
Best Work-Life Balance
Comparably2022
Best Companies to Work For
InHerSightAugust 2022
Best Company New York
Comparably2022
Best Companies Sense of Belonging
InHerSightSeptember 2022
Best Companies to Work for As Rated by the Women Who Work There
InHerSightNovember 2022
Best Places to Work
InHerSightDecember 2021
Best Companies for Ability to Telecommute
InHerSightDecember 2021
Aufgaben
Überblick
As a Financial Analyst, you will be primarily involved with illuminating business performance implied by financial/quantitative metrics and ad-hoc data analyses and helping establish new, actionable, operating metrics and reports.  These core objectives will be met by executing various financial/data analyses and reporting activities at both the business unit and corporate levels.  

Studies have shown that women and people of color are less likely to apply for jobs unless they believe they meet every one of the qualifications in a job description. Our top priority is finding the best candidate for the job and if you are interested in the position, we would encourage you to apply, even if you don't believe you meet every one of the qualifications below.
Aufgaben
What does a great Financial Analyst do?
Facilitate the annual P&L budgeting process and subsequent monthly/quarterly forecasts
Perform periodic variance analysis of budgeted, forecasted and actual financial performance, clearly interpreting and documenting variance drivers
Author periodic written management reports summarizing P&L performance and variance analysis results
Support all business unit managers in periodic financial and operational performance reviews, helping to draft presentations that clearly articulate the "story" implied by the analytical findings/insights
Assist in identifying and implementing financial and operationally relevant Key Performance Indicators across and within respective business units
Proactively develop the business unit managers' proficiency in interpreting and acting on financial/quantitative metrics to improve organizational performance; assist them, in conjunction with the Operations team, to develop and measure actionable plans
Proactively analyze the financial stability (profitability) of individual accounts (clients), identify drivers and make recommendations
Support business unit managers in developing financial information for RFP & Pricing submissions
Assist in establishing and maintaining various reusable reporting templates
Take an active role in further developing Radancy's Financial Reporting and Analysis policies and procedures, producing high quality documentation as needed
Execute ad-hoc financial/quantitative analysis and various reporting requests in support of business unit and corporate managers
Maintain a working knowledge of current principles and methodologies in financial reporting; profit planning, cost accounting and profitability analysis best-practices as they apply to service organizations
Qualifications
Requirements for Consideration
BS in Finance, Accounting, or related field
2-4 years of finance experience, preferably in a services organization
Strong data analysis skills; financial/business modeling experience a plus
High proficiency in MS Office, particularly with Excel, Access and PowerPoint
Functional knowledge of financial reporting systems and methodologies such as Essbase and Oracle
Effective oral and written communication skills with a strong ability to efficiently communicate financial results to both financially and non-financially oriented persons
Initiative; originate productive actions without specific instructions; generate new ideas, processes and approaches to meet business needs
We are an equal opportunity employer and all qualified applicants will receive consideration for employment without regard to race, color, religion, sex, national origin, disability status, protected veteran status, or any other characteristic protected by law.