Content Marketer
Chicago, Illinois
Überblick
Radancy verändert mit unserer branchenführenden SaaS Talent Acquisition Plattform die Art und Weise, wie Unternehmen mit Bewerbenden in Kontakt treten. Als Mitglied unseres Creative Teams nutzen Sie robuste, datengestützte Erkenntnisse, wie zum Beispiel das Nutzerverhalten unserer cloud-basierten Plattform, um dynamische, personalisierte Markenerlebnisse für die gesamte Candidate Journey bereitzustellen.
Creative
Hybrid
Regular Full-Time
Erfolgsprofil
Was macht eine*n erfolgreiche*n Content Marketer aus? Werfen Sie einen Blick auf die gesuchten Anforderungen und überlegen Sie, ob diese Position die richtige für Sie ist.
Kreativ
Terminbewusst
Detailorientiert
Effizient
Gut im Zuhören
Teamorientiert
Unsere Unternehmenskultur
Lassen Sie sich jeden Tag von einer lohnenden Karriere in der Technik inspirieren.
Wachsen Sie über sich hinaus und bringen Sie kontinuierlich Innovationen sowie Ideen ein, die unsere skalierbare, datengetriebene Plattform verbessern.
Arbeiten Sie mit verschiedenen Teams zusammen, von Engineering and Data bis hin zu UX und mehr, die Sie und unsere branchenführende Technologie unterstützen.
Bringen Sie unsere Technologie und unser Unternehmen voran, indem Sie Ihr authentisches Ich bei Radancy einbringen, denn wir schätzen jede Person für ihre einzigartigen Perspektiven und ihr Wissen.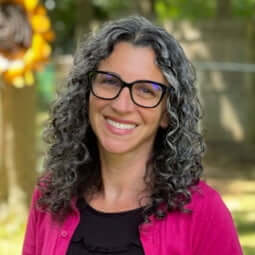 "Mit unseren robusten Netzwerk-Engagement-Daten und KI auf unserer Talent Acquisition Cloud kann ich dazu beitragen, die UX der gesamten Bewerber*innenreise zu optimieren."
Benefits
Gesundheitsvorsorge

Umfassender Versicherungsschutz mit flexiblen Optionen, einschließlich FSA (Flexible Spending Account) und HSA (Health Savings Account)

Flexible Urlaubstage

Urlaubstage. Geburtstag. Me-Days. Nehmen Sie sich die Zeit, die Sie brauchen.

Elternzeit

6 Wochen bezahlte Elternzeit, damit Sie sich auf das Wesentliche konzentrieren können: das Zusammensein mit Ihrer wachsenden Familie.

Freiheit

Raum für Ideen und Innovation

Internationales Umfeld

Zusammenarbeit mit Kolleg*innen aus der ganzen Welt

Abwechslung

Die Möglichkeit, unterschiedliche Accounts kennenzulernen
Unsere Auszeichnungen
Radancy ist bekannt für branchenführende Technologie und wir sind stolz darauf, als großartiger Ort zum Arbeiten gesehen zu werden, an dem Ihre Karriere wachsen kann.
Best Places to Work in Atlanta
Built In2023
Best Large Places to Work in Atlanta
Built In2023
Best Large Places to Work in Boston
Built In2023
Best Large Places to Work in Chicago
Built In2023
Best Large Places to Work in Los Angeles
Built In2023
Best Large Places to Work in Miami
Built In2023
Best Places to Work in Miami
Built In2023
Best Large Places to Work in Washington, DC
Built In2023
Best Places to Work in Washington, DC
Built In2023
Best Company Leadership
Comparably2022
Best Work-Life Balance
Comparably2022
Best Companies to Work For
InHerSightAugust 2022
Best Company New York
Comparably2022
Best Companies Sense of Belonging
InHerSightSeptember 2022
Best Companies to Work for As Rated by the Women Who Work There
InHerSightNovember 2022
Best Places to Work
InHerSightDecember 2021
Best Companies for Ability to Telecommute
InHerSightDecember 2021
Aufgaben
Überblick
As a Content Marketer, you will serve as a content and social media consultant, working with the rest of the Content Marketing team, to execute content and social strategies. You will write articles, build social media content, schedule social posts, pull metrics and monitor social channels. You also will help to develop content and social media strategies, leveraging a mix of tactical approaches working alongside other marketing professionals in the media, programmatic and metrics departments. You will drive customer satisfaction by tracking and measuring content and social media campaigns, ensuring that they reflect our clients' brands and business goals, and are continually being refreshed and updated as new trends and technologies reach the market.
At few other jobs will you have an opportunity to make an impact on the content and social media strategies of so many huge and well-known companies as you will at Radancy. On top of that, you will be working within a team of driven and collaborative individuals. These are people who love delivering great work, support each other, and help each other every day. 
Studies have shown that women and people of color are less likely to apply for jobs unless they believe they meet every one of the qualifications in a job description. Our top priority is finding the best candidate for the job and if you are interested in the position, we would encourage you to apply, even if you don't believe you meet every one of the qualifications below.
Aufgaben
What does a great Content Marketer do?
Develop content and social strategies for clients that leverage best-in-class tactical approaches

Build content that connects to clients' strategic objectives or current hiring needs

Build editorial calendars that promote the content and any other messages the client deems important. Schedule social posts for the coming period.

Execute and maintain social media programs to stimulate traffic and brand awareness, utilizing Facebook, Twitter, LinkedIn, YouTube and other social media platforms.

Ensure proper alignment with existing brand standard.

Ensure

Radancy's

software suite is strategically utilized on a consistent basis, whenever applicable – whether as a destination, thru creation of content pages or job content, etc. 

Keep abreast of latest developments in social media best practices, trends, and tools, and recommend new strategies with meaningful measurements.
Qualifications
Requirements for Consideration
Bachelor's Degree

1+ years of social media marketing experience including blogging, Facebook, Twitter, YouTube, and LinkedIn.
Experience managing a brand's social media presence

Previous experience writing for brands

Previous experience developing content and social strategies

Demonstrated working knowledge of social analytics

Experience with social media scheduling and distribution tool

s

(

Meltwater,

Spreadfast

, Sprout Social Adobe, Hootsuite)

Ability to excel in a deadline-driven environment

Superior communication and organizational skills

Proficient in Microsoft Office and other related applications
Join the global leader in talent acquisition technologies that's committed to finding new ways to leverage software, strategy and creative to enhance our clients' employer brands – across every connection point. We're looking for unconventional thinkers. Relentless collaborators. And ferocious innovators. Talented individuals who are ready to work towards solutions that transform the way employers and job seekers connect.
Radancy is an equal opportunity employer and welcomes all qualified applicants regardless of race, ethnicity, religion, gender, gender identity, sexual orientation, disability status, protected veteran status, or any other characteristic protected by law. We actively work to create an inclusive environment where all of our employees can thrive.