Sales Development Representative
Bengaluru, Indien
Überblick
Radancy verändert mit unserer branchenführenden SaaS Talent Acquisition Plattform die Art und Weise, wie Unternehmen mit Bewerbenden in Kontakt treten. Als Teil unseres Sales Teams arbeiten Sie mit einigen der bekanntesten Marken der Welt zusammen. Sie identifizieren deren kritische Herausforderungen im Recruiting und liefern marktfähige Personalstrategien, die unsere skalierbare, cloud-basierte Plattform nutzen, um die Geschäftsziele der Unternehmen zu erreichen und ihre Organisationen zu stärken. Ihr Talent wird dem Unternehmen und Ihrer Karriere Wachstumschancen eröffnen und Innovationen ermöglichen.
Sales
Hybrid
Regular Full-Time
Erfolgsprofil
Was macht eine*n erfolgreiche*n Sales Development Representative aus? Werfen Sie einen Blick auf die gesuchten Anforderungen und überlegen Sie, ob diese Position die richtige für Sie ist.
Lösungsorientiert
Unternehmerisch
Technikaffin
Zielstrebig
Analytisch
Aufmerksam im Zuhören
Unsere Unternehmenskultur
Lassen Sie sich jeden Tag von einer lohnenden Karriere in der Technik inspirieren.
Wachsen Sie über sich hinaus und bringen Sie kontinuierlich Innovationen sowie Ideen ein, die unsere skalierbare, datengetriebene Plattform verbessern.
Arbeiten Sie mit verschiedenen Teams zusammen, von Engineering and Data bis hin zu UX und mehr, die Sie und unsere branchenführende Technologie unterstützen.
Bringen Sie unsere Technologie und unser Unternehmen voran, indem Sie Ihr authentisches Ich bei Radancy einbringen, denn wir schätzen jede Person für ihre einzigartigen Perspektiven und ihr Wissen.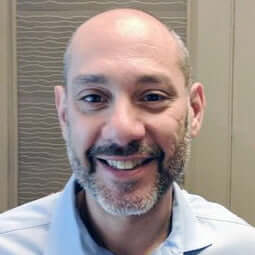 "Ich arbeite gerne für eine SaaS-Organisation, die sinnvolle Arbeit leistet. Unsere Software hilft dabei, die besten Unternehmen mit den besten verfügbaren Talenten zusammenzubringen. Ich bin stolz darauf, für einen Branchenführer zu arbeiten und Teil einer Familie mit dem gemeinsamen Ziel zu sein, Talent Acquisition zu transformieren."
Benefits
Autonomy

Innovate, ask questions like "what if" and try new solutions without a fear of failure.

Collaboration

Work closely with teams across departments and vendors to expand your skills.

Variety

Global reach, wide client base and a breadth of product offerings – no two days will be the same.
Unsere Auszeichnungen
Radancy ist bekannt für branchenführende Technologie und wir sind stolz darauf, als großartiger Ort zum Arbeiten gesehen zu werden, an dem Ihre Karriere wachsen kann.
Best Places to Work in Atlanta
Built In2023
Best Large Places to Work in Atlanta
Built In2023
Best Large Places to Work in Boston
Built In2023
Best Large Places to Work in Chicago
Built In2023
Best Large Places to Work in Los Angeles
Built In2023
Best Large Places to Work in Miami
Built In2023
Best Places to Work in Miami
Built In2023
Best Large Places to Work in Washington, DC
Built In2023
Best Places to Work in Washington, DC
Built In2023
Best Company Leadership
Comparably2022
Best Work-Life Balance
Comparably2022
Best Companies to Work For
InHerSightAugust 2022
Best Company New York
Comparably2022
Best Companies Sense of Belonging
InHerSightSeptember 2022
Best Companies to Work for As Rated by the Women Who Work There
InHerSightNovember 2022
Best Places to Work
InHerSightDecember 2021
Best Companies for Ability to Telecommute
InHerSightDecember 2021
Aufgaben
Überblick
We're the global talent technology leader intelligently solving the most critical challenges for employers and delivering results that strengthen their organizations. Our unified platform, augmented by rich data and deep industry expertise, is revolutionizing how employers attract and hire the talent they need – through connected intelligence.
We are redefining how companies position themselves as employers of choice by using digital tools to help them attract, engage and retain the best talent in the market. You'll work with clients to identify their needs and/or challenges, and recommend solutions that leverage our integrated software solutions and digital delivery teams – all for some of the most recognized brands in the world. You'll identify and drive growth opportunities, fostering innovation that delivers on our clients' business goals. And you'll constantly push the limits of talent acquisition to change the way companies and candidates connect.
Radancy combines the best technology, solutions, and talent under one global roof. We're committed to always evolving and growing through innovation and global collaboration. Join us as we revolutionize recruitment.
Studies have shown that women and people of color are less likely to apply for jobs unless they believe they meet every one of the qualifications in a job description. Our top priority is finding the best candidate for the job and if you are interested in the position, we would encourage you to apply, even if you don't believe you meet every one of the qualifications below.
Aufgaben
The Sales Development Representative serves as the first point of direct contact with prospective customers as they begin to embark on the buyer journey. The SDR responds to prospect inquiries in a timely, thorough and professional manner. Through outbound activity, the SDR actively and continually seeks out key persons in qualified accounts to build relationships and develop new business opportunities. The key metrics that define a highly effective SDR are qualified appointments set and new business pipeline growth. The ideal candidate will be successful in the following: 
Exceed weekly, monthly, quarterly and annual lead/pipeline targets.
Heavy usage of social media and social tools for sourcing leads and communicating with them.
Intensive phone activity to connect with potential leads.
Maintain complete notes in Salesforce.com CRM system.
Maintain timely and targeted follow-up on leads and outreach.
Ensure properly qualified leads are delivered to assist BDM colleagues.
Qualifications
2+ years of proven work experience as a Sales Development Representative, Sales Account Executive, or similar role.
Desire to be coached, trained and mentored towards a successful sales career, and a desire to grow within a competitive sales organization.
Self-starter with a competitive and entrepreneurial spirit. High-energy with motivation to achieve results in a challenging, fast-paced environment.
Ability to work effectively in both peer and cross-functional teams.
Ability to manage change and continually adapt to changes in a dynamic and evolving industry.
Ability to combine product knowledge and business acumen in articulating customer-centric value propositions.
Ability to research accounts and qualify leads.
Excellent verbal and written communication skills. 
Radancy is an equal opportunity employer and welcomes all qualified applicants regardless of race, ethnicity, religion, gender, gender identity, sexual orientation, disability status, protected veteran status, or any other characteristic protected by law. We actively work to create an inclusive environment where all of our employees can thrive.