Client Solutions
GSK Oncology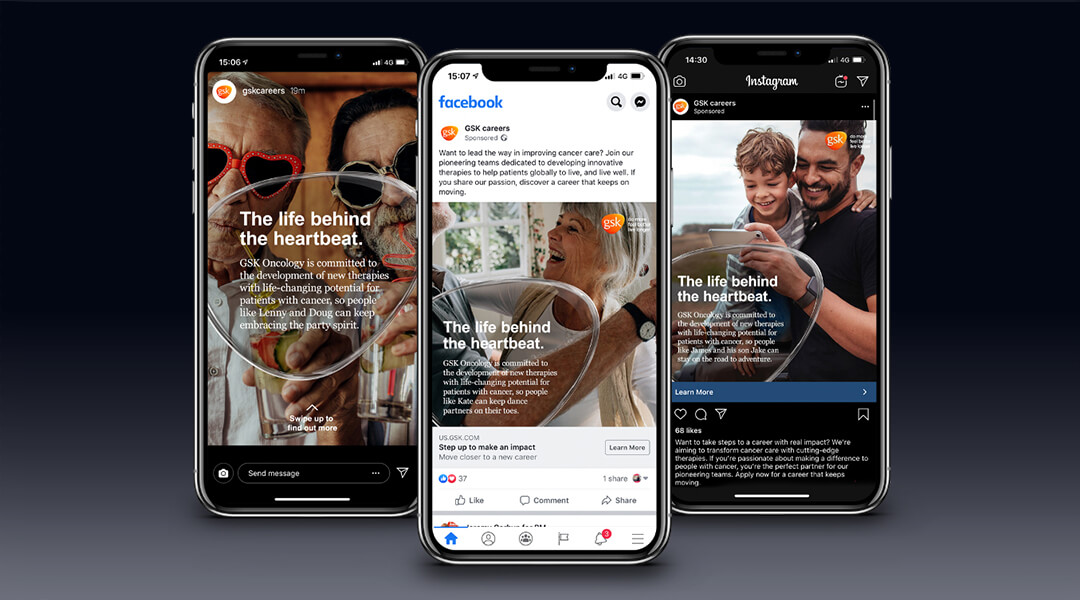 The Challenge
GSK engaged Radancy to attract the best and brightest talent to join their team. GSK specifically wanted to reach Oncologists in key locations and having been out of the market for a while needed a campaign that would really capture the imagination.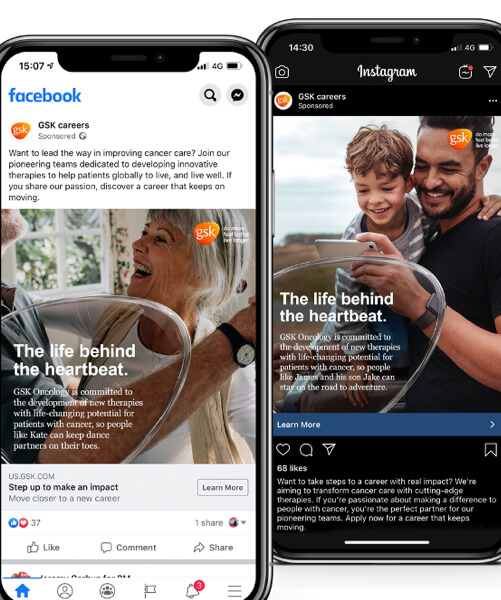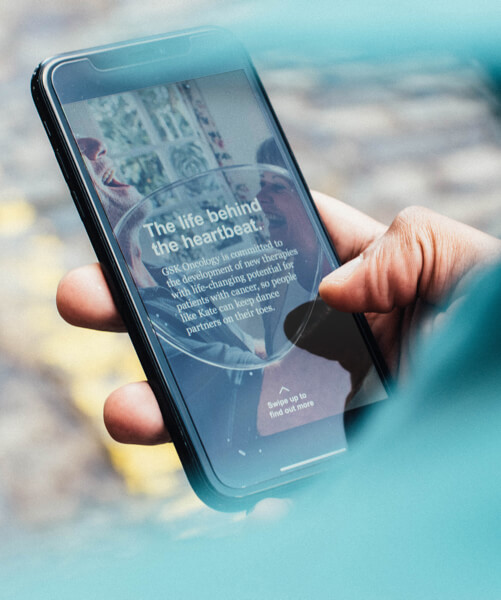 The Solution
We used an integrated approach to create "surround sound" for Oncology through various digital channels. Through hyper-targeted advertising we built awareness and the employer brand of GSK in the field of Oncology. Our multi-channel, channel agnostic approach for the Oncology campaign leveraged GSK talent platforms such as Facebook, LinkedIn, Twitter, alongside search engine marketing, programmatic display targeting and platforms such as Instagram and Reddit. We used sequential messaging to build awareness, then drive consideration and finally desire/action, whilst A/B testing throughout the campaign.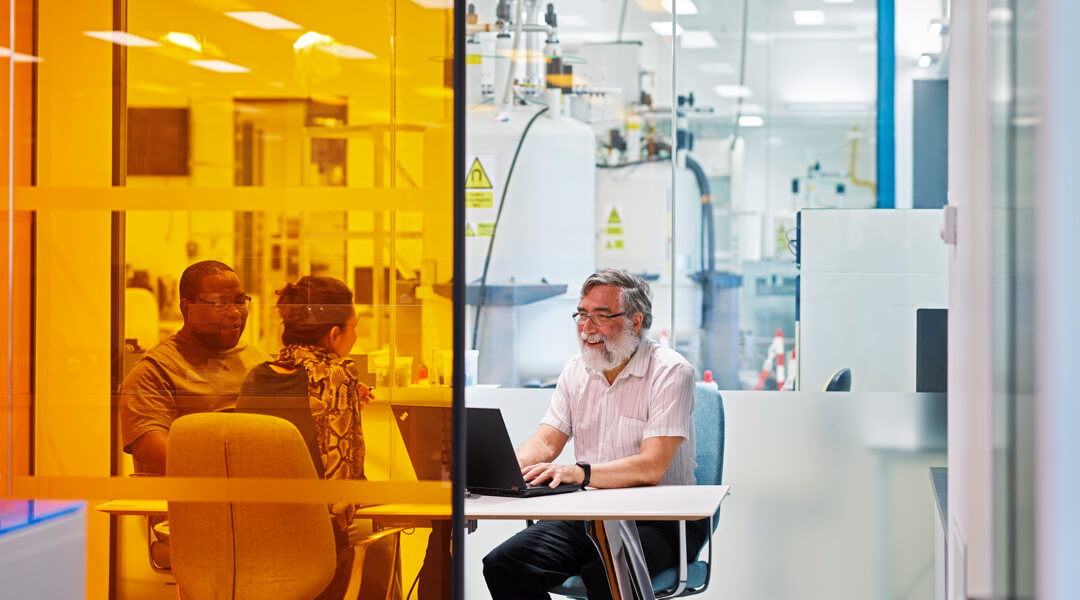 The Results
Throughout the campaign we saw over 7 million impressions and 40,000 clicks to our dedicated careers page, 89% higher than our benchmark. As a result of the campaign GSK made a series of key Oncology hires.
Solutions you can count on. Perspective you need. And a commitment to results you deserve.
Connect with Us